Lucasfilm is going back to the well once again – albeit one of the shallower parts of the well – as Disney CEO Bob Iger announced earlier that a series revolving around Cassian Andor will be coming to Disney + (formerly Disney Play, or so we thought). Cassian Andor is the Rebel spy played by Diego Luna in Rogue One: A Star Wars Story; Luna will return to the role in the show. The series will "explore tales filled with espionage and daring missions to restore hope to a galaxy in the grip of a ruthless Empire." No title or release date has been specified yet. The Cassian Andor show will join Jon Favreau's The Mandalorian as one of the new live-action Star Wars series towards which Disney is said to be shifting their focus.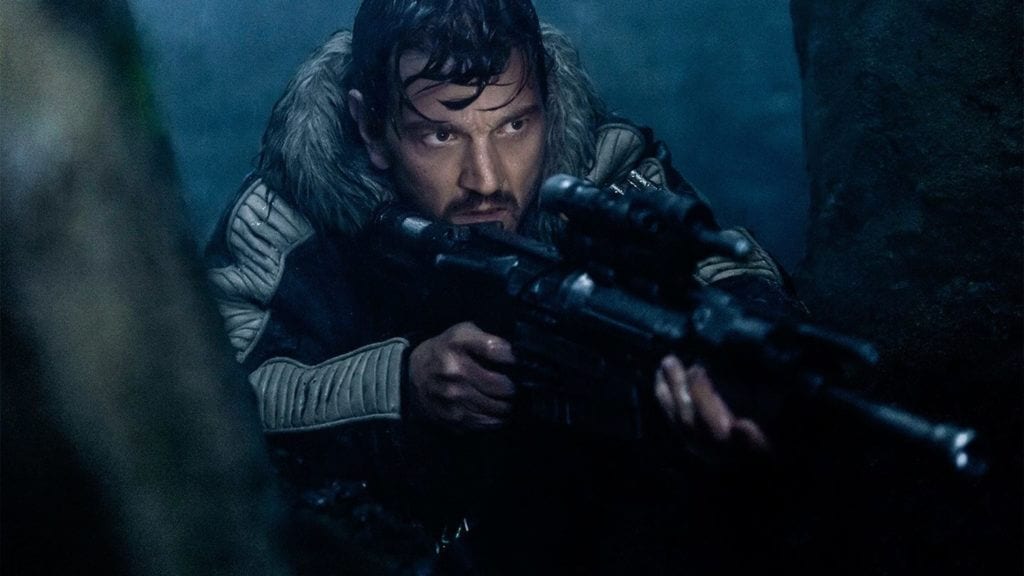 I almost have to marvel at the absolute state of Star Wars right now. It's reached a point where you can't even mock it anymore. They're literally making a prequel to a prequel. Once again, we're going back to a war the outcome of which we already know, following a character whose fate we already know, in a series that already has no stakes whatsoever. Moreover, the mission in Rogue One was supposed to be the first win the Rebels ever scored against the Empire, so what can happen in this series that will be of any interest? Are they going to put Cassian Andor in deep cover as an Imperial double agent? I doubt they'd have the patience for that. The Mandalorian originally piqued my interest because it sounded like it was at least a step in the right direction for Star Wars, but this news makes me think it won't be what it could be. Whoever the Mandalorian is will end up being a Fett, he'll fight storm troopers who've run off after the war, there'll be another Death Star; something like that will happen. Till this drops and we know for sure (whether by seeing it or just reading about it online, the latter of which will be all I do, if anything), I guess we can speculate about things like which major character Cassian Andor will be related to, or how many familiar faces will pop up.
How do you feel about the Cassian Andor show? Does this change your impressions of The Mandalorian? Are you glad they at least didn't go with a Jyn Erso pre-prequel? Let us know in the comments and stick around Geeks + Gamers for more on the ever-shrinking Star Wars universe!