It looks as though the Force has awakened once again as what appears to be a poster for Star Wars Episode IX has leaked online courtesy of thegeekiverse.com. Mark Hamill himself has cast doubt on this poster, and it has yet to be verified, so maintain your skepticism while appraising it. At first blush, this Episode IX poster looks pretty cool. However, I have to admit that, at least to an extent,  I'm hoping that Hamill is correct. Aside from glimpses of Chewie and Threepio (the latter brandishing the former's crossbow), we don't get a look at Luke, Leia, or even Lando. Yes, Lando's on the character sheets, but the general public is more likely to see the poster than any other marketing material (aside from the trailer). This film has been billed as the final chapter in the Skywalker saga, and the poster really should reflect that.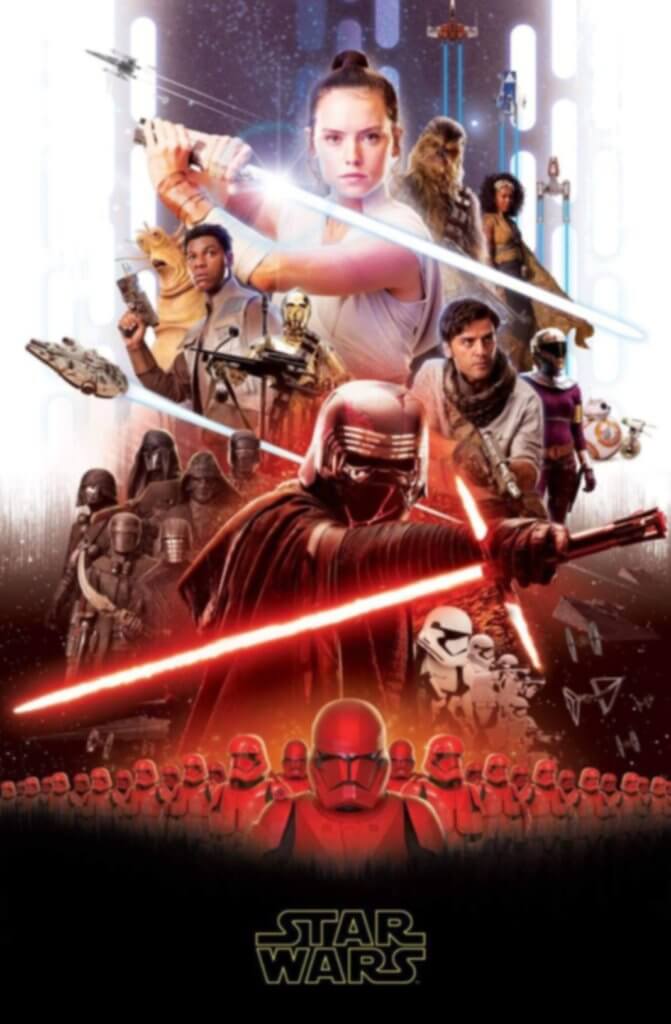 Don't get me wrong; there is a lot to like about the possible Episode IX poster, particularly Poe. I've loved the character in the last two films, and I'm excited to see what he'll do here. Heck, I'm even excited for Zorri (most likely Keri Russel's role) and Naomi Ackie's Jannah, whose name I am convinced is an homage to the Extended Universe's Jaina Solo, much in the same way Ben Solo was an homage to Ben Skywalker in the EU, besides being a nod to Obi-Wan's alias. Granted, all this may be reaching, but I never understood why nobody bought up the non-canonical Skywalker when discussing the reveal of Ben's real name. Instead, the focus was on how his arc might mirror Jacen Solo. While this is understandable to an extent, I was all about the new son of Skywalker. While I'm not thrilled with the lack of a proper Skywalker, I'm happy it looks as though we will finally get to see the Knights of Ren come to the forefront, something Mr. Abrams has wanted for a long time. I can't wait to see what he'll do with the mysterious group; I just hope the Skywalkers will be given their due in this final chapter.
Does this Episode IX poster, if legitimate, make you excited for the next battle with the Resistance, or would you prefer we had never seen Jakku in the first place? Let us know in the comments!