Watcher beware, you're in for a whole new scare. That's right, folks, according to Deadline, a new television adaptation of Goosebumps, is coming from Scholastic Media and Fast and Furious producer Neal Moritz – who also serves as a producer on the Goosebumps films starring Jack Black. R. L. Stine's iconic book series involved kids in scary situations, whether it was a dummy coming to life (Night of The Living Dummy) or kids mysteriously growing fur after putting on tanning lotion (My Hairiest Adventure, which has one of my favorite Goosebumps covers). There's no word on whether the series and movies will share continuity as yet.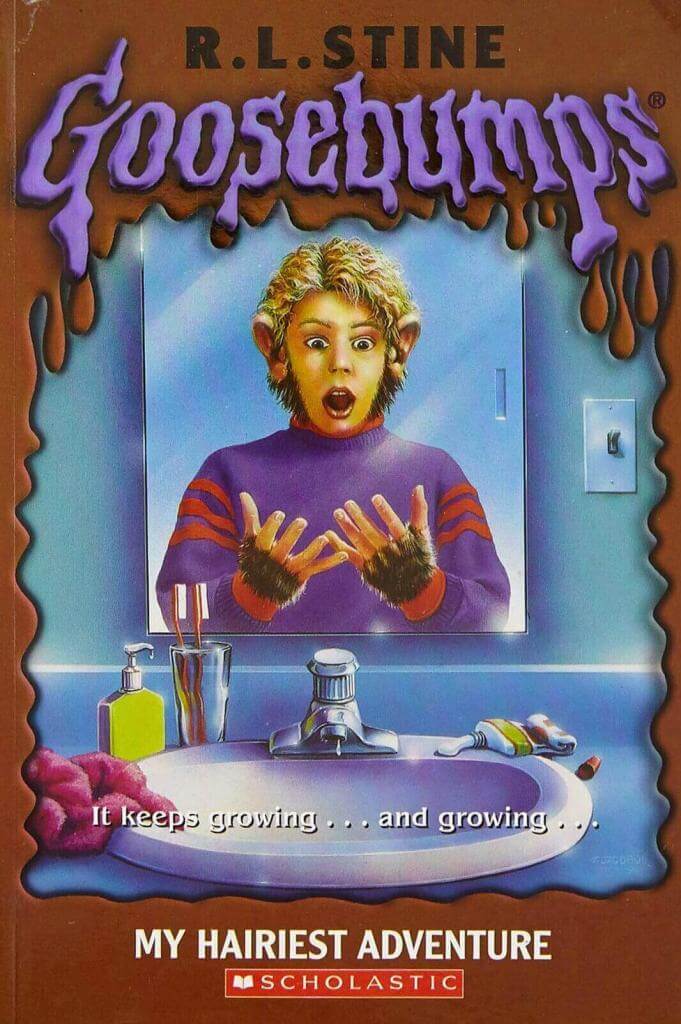 Growing up, I was always watching Goosebumps the show or reading the books. The series lined my bookshelves for years and became a staple of my nightly reading routine, alongside the Bailey School Kids, much to my teachers' chagrin. While they wanted me to read other books, I could never get enough of R.L. Stine's adventures. I even watched The Nightmare Room, based on a lesser-known book series of his. Despite this, whenever recess would be rained out, the teachers would put on an episode Goosebumps, thus granting me one of my earliest looks at a horror anthology series. After the movies began coming out, I had lost any hope that a new TV series would be in the offing, so I'm pleasantly surprised by this news. Here's hoping Jack Black's R. L. Stine will make a cameo in the new show.
What do you think of this news? Are you glad Goosebumps is coming back to television? On which network do you think the show should air? Do you think Jack Black will make a cameo, or will this be unconnected to the films? Let us know in the comments and stay safe and healthy as Geeks + Gamers continues to bring you more movie news!