"Immortal" appears to be a relative term, as Deadline exclusively reports that Netflix has officially canceled Iron Fist. The streaming service and Marvel made a joint statement to Deadline today, in which they revealed that the series – part of Marvel's Netflix block about street-level heroes in the Marvel Cinematic Universe – would not return for a third season. The last line of the statement telling teases that "the immortal Iron Fist will live on." Whether this means the show will be revived on the upcoming Disney Play streaming service – which will see other series featuring Marvel characters, specifically Loki and Scarlet Witch – or simply that Danny Rand will appear on some of the other Netflix Marvel shows, we can only guess. The second – and now final – season of Iron Fist debuted on Netflix this September.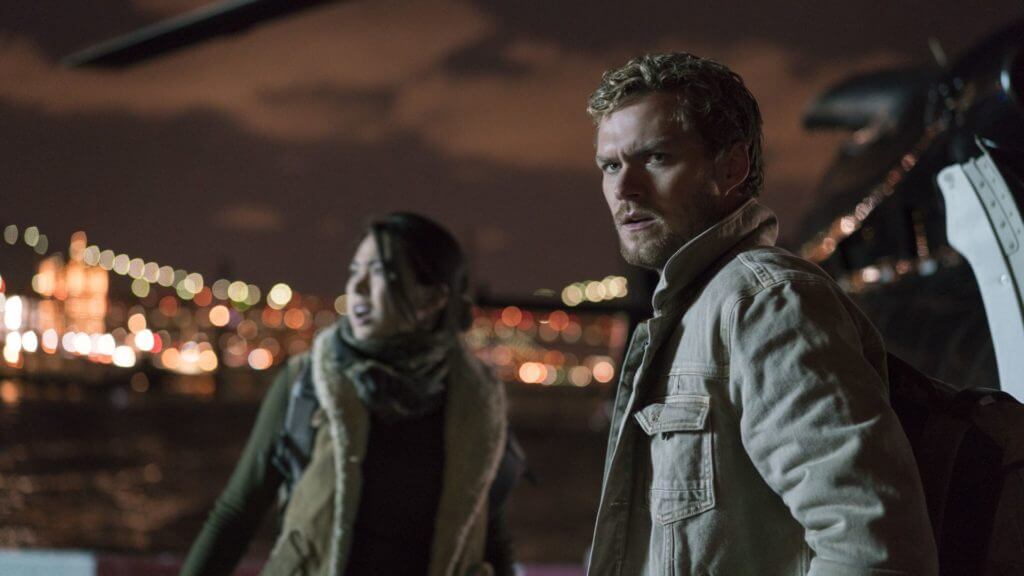 I can't say I'm all that broken up over this. Iron Fist has been a real chore to get through. The first season was a real drag, with almost no characters worth caring about (the exception being Colleen Wing, played winningly by Jessica Henshaw) and dull fight scenes that undercut Rand's position as the ninja protector of mankind. Season two started off well, with the first four episodes improving dramatically on its predecessor, but it quickly devolved into a boring mess when it introduced one of the most tired superhero tropes out there and never recovered. I hope Disney Play doesn't pick up the series; I'd much rather have Rand and Wing show up as supporting characters elsewhere. Luke Cage will have a third season, but after that, they could bring him and Danny together in a Heroes for Hire series; Mike Colter's charisma as Luke would make up for the often wooden Rand. And despite the insistence that no second season of The Defenders is planned, maybe this (and Daredevil lead Charlie Cox's interest) will help them reconsider. It's a shame they couldn't make it work, but Iron Fist did little but weigh down its sister shows.
What do you think of Netflix canceling Iron Fist? How would you like to see Danny Rand return? Are you pulling for a Meachum siblings spinoff? Let us know in the comments and stick around Geeks + Gamers for more superhero news!