Disney is closing out the third quarter of 2018 with a plot twist, as The Hollywood Reporter has exclusively revealed that, contrary to expectations, the Mouse House has renewed the contract of Lucasfilm president Kathleen Kennedy for another three years, keeping her in charge of Star Wars at least through 2021. The past few months, following a sizable fan backlash to Star Wars: The Last Jedi and coming to a head with the underperformance of Solo: A Star Wars Story, have seen some shakeups at Disney, with the predicted culmination being the removal of Kennedy. In addition to Kennedy's retaining her position, The Hollywood Reporter's sources say that the upcoming Episode IX will be "the last of the 'chapter' installments, with Disney planning on touting it as a selling point in the promotion campaign for the film" and that, while the trilogies from Rian Johnson and the Game of Thrones veteran pair of David Benioff and D.B. Weiss still appear to be happening, Disney is focusing more on television as it plans a future for Star Wars.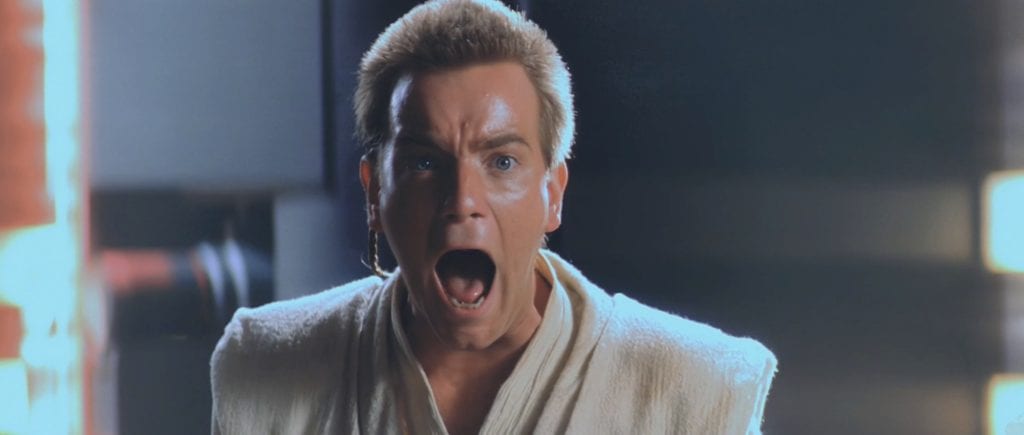 The internet is afire with this news, and while I understand the passionate response, I can't help but ask… does it really matter? If you like where the Star Wars franchise has been going under Kennedy's tenure, then of course it does, but if your opinion is more in line with mine, would her ouster have done much of anything for Star Wars? If they replaced Kathleen Kennedy with the person who would've been the most perfect successor to George Lucas, the leader who would've stewarded films as legendary as the original trilogy, what could even that genius possibly do now? The story has been irreparably damaged; Luke is dead, Han is dead, Leia and Chewie are props, and the new characters are wet blankets (though I maintain they showed promise after The Force Awakens – Finn in particular – much as I didn't like that movie). Making Episode IX the last of the main series is probably smart in that respect, but after the debacle this turned into, are people going to be that excited for all new characters and stories, especially under the same leadership? Focusing on TV makes sense if this is where they're going, as people will probably be more willing to give a small-screen effort a shot, particularly as The Clone Wars and Rebels are pretty well-liked. A lot is riding on Resistance and Jon Favreau's live-action show; if they're bad, where else is Disney going to turn?
How do you feel about Disney keeping Kathleen Kennedy in charge of Lucasfilm? Are you hopeful for the upcoming Star Wars TV shows? Will Lando save Episode IX? Let us know in the comments and come back to Geeks + Gamers for more news, reviews and opinions!