Gus Rodríguez, who remained active in the world of gaming from the late '80s until his final days of battling cancer, lost the game against this awful disease. The Latin American gamer was not well known in the Anglosphere, but his career was unprecedented, unlocking a mythical status that will always be remembered by millions.
It all started in 1975 when a 15-year-old Gus discovered something pretty strange for the time: you could play games on your TV. Ever since he acquired NESA Pong (a Mexican-made Latin American Pong console), Rodríguez was hooked. In the '80s, Gus Rodríguez was working as a publicist and playing Intellivision & Atari with his kids whenever he had a chance. One day, his friend and colleague, Pepe Sierra, called him with urgency to go to the local supermarket and buy this new thing called the Nintendo Entertainment System and all the cartridges he could find. There weren't many games, but among those he purchased was The Legend of Zelda; his addiction to games was just getting started.
Network, his marketing firm, was one of the main ones in Mexico. Gus Rodríguez was working with high profile clients such as the National Lottery of Mexico and Canon. In 1987, the Canon director in Mexico, Jorge Nogami, was opening an official Nintendo store just in front of Mexico's World Trade Center, and he hired Network for his marketing strategy. Before he could even explain what Nintendo was to Gus and his associate Pepe, they told him what he needed to know about the brand and came up with the idea that instead of using the money in an ad campaign in the local newspapers he should invest it in a free biweekly periodical produced and distributed by the store so the readers could keep coming back into the store to get them and even submit their own tips.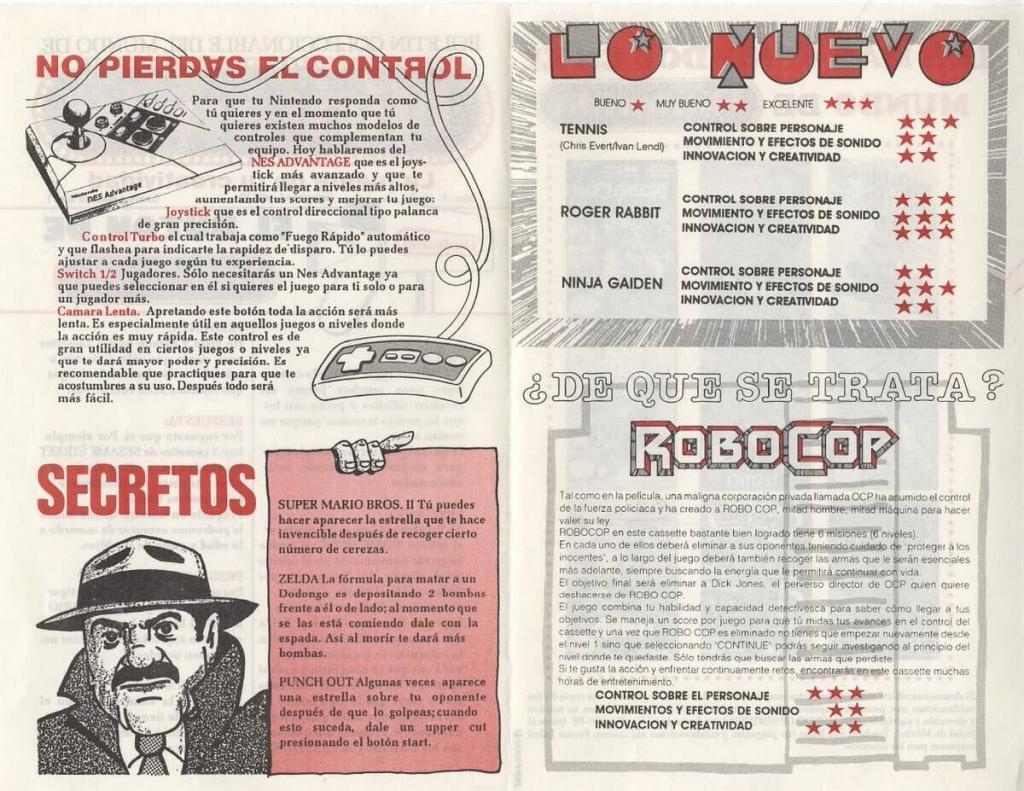 This strategy was a major success, so much so that the distributor of Nintendo in Latin America, Teruhide Kikuchi, seeing the profit that could be achieved with this idea, asked the guys to make a legit magazine officially sanctioned by Nintendo. Club Nintendo was the second official Nintendo magazine to be published in North America. It remained in print from 1991 to 2014, and it lasted until 2019 as an online news site. It was such a huge success in the early '90s that Teruhide Kikuchi, after paying for the Club Nintendo coverage trips to the CES (now known as the E3), thought it would be better to use this material for something even bigger, like a TV show.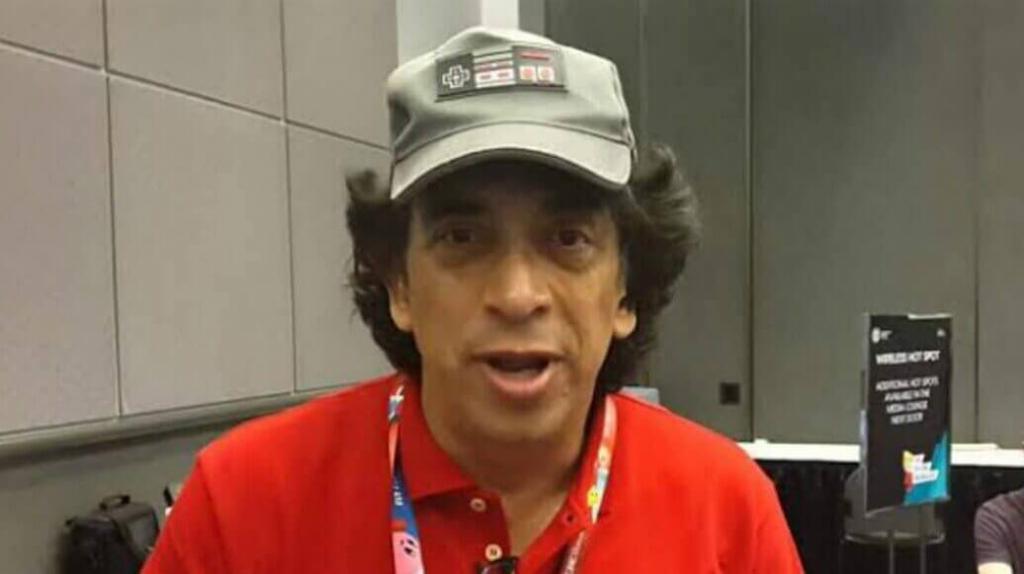 Gus first pitched the idea to Televisa, the largest Spanish-speaking media conglomerate—since they were already publishing Club Nintendo through their editorial division—but the media giant wanted Nintendo to buy the entire half-an-hour show at an ad-per-minute rate. Since this was impossible, they went across the street with their (then new) competitor TV Azteca, which needed to fill in time slots with fresh content and took them in with a mutually beneficial deal that gave birth to Nintendomanía.
This wasn't the first Mexican TV show centered around video games; that honor goes to Intercontrol, hosted by Gabriela Mauri on Televisa in 1990. But it was more of a video game themed show where contestants competed in a Super Mario themed maze, like most of the video game-themed TV shows around the world. However, Nintendomanía was primarily hosted and created by the editor of Nintendo's official Club Nintendo, Gus Rodríguez, and the show really brought the hardcore gaming experience to Mexico and Latin America as a result. It became a cult hit instantly; it aired from 1995 to 2000with very good ratings. But because of a dispute between the companies Televisa (where Gus was a screenwriter for a comedy show and the Club Nintendo editor) and TV Azteca, Gus was unable to be the face of Nintendomanía in its last days. This lead to its cancellation shortly after.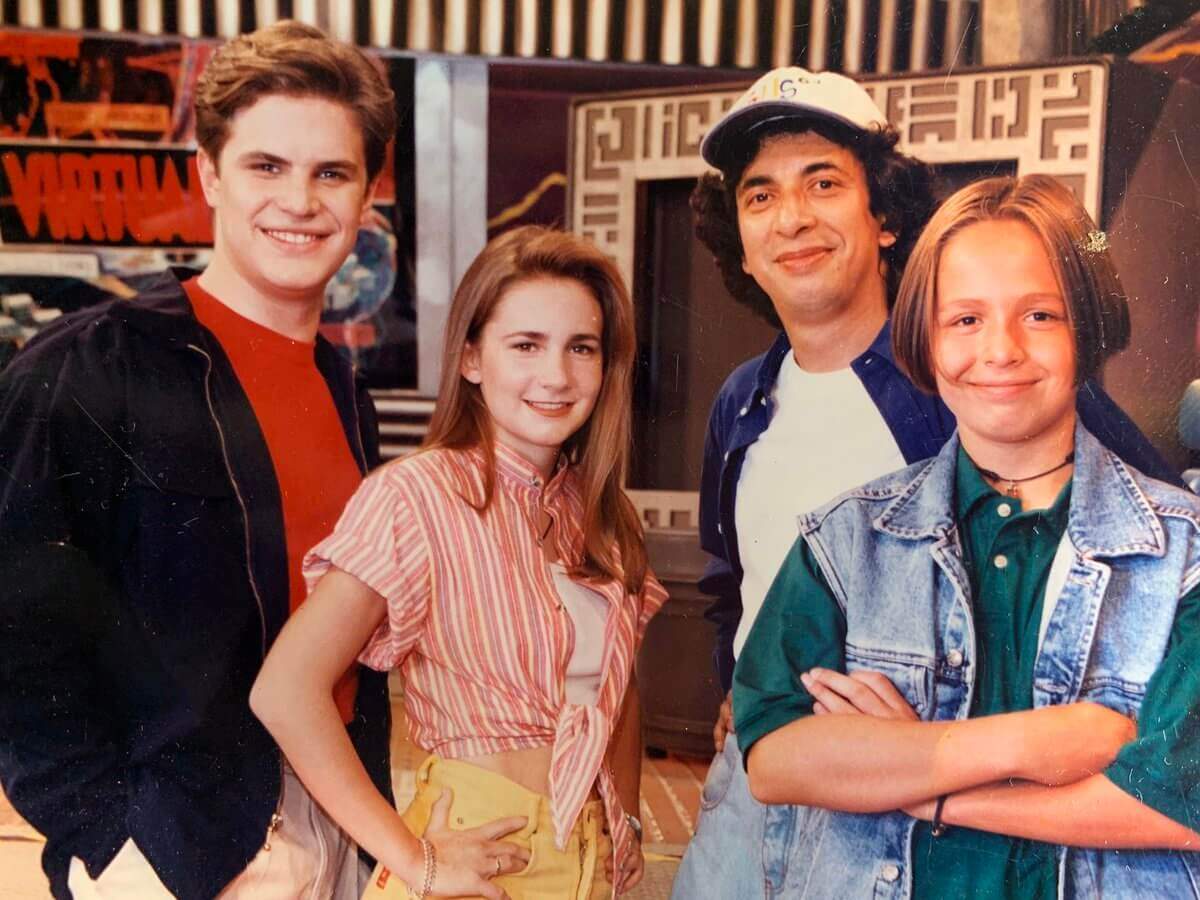 But that wasn't the end of Nintendomanía or Gus. Nintendomanía has put out content in a plethora of ways, and it is, to this day, an active community with video content featuring the current projects of original hosts of the show, Gus Rodríguez and Javier R. Ávila (his son). Gus' last appearance was this very March 25th, just after coming home from the hospital where he was being treated for his cancer. He was also involved with the production of a new gaming channel at Televisa called BitMe, which started its transmissions in 2019, including two shows he was personally hosting: Retro-Game and Game-volution. 
Gus Rodríguez has been ever-present in Mexican media since that Nintendo Store fanzine came out in 1988. He had an exemplary career spanning a little more than three decades straight. He was a heavyweight of gaming journalism whose long journey is probably unparalleled in the worldwide gaming industry, not to mention his contributions as a publicist, screenwriter… He was even involved with adapting and doing voice-over work in high profile films such as Wreck-It Ralph. His role as the voice and mentor of Latin American gamers has echoed through generations and across borders. It can't be overstated that the world of video games lost one of its finest sons on April 11th, 2020, but his legacy will continue through the many levels life keeps putting in front of us. We at Geeks + Gamers just wish there was a cheat code to give Gus an extra life.