We've got another look at the final chapter in the Skywalker saga as a new Rise of Skywalker poster has been unveiled at D23. This time, silhouettes of Kylo and Rey are squaring off with lightsabers at the ready amid red and blue lightning, the latter of which is reminiscent of Palpatine's – whose face can be seen in the background, almost sneering at the conflict against a backdrop of stars.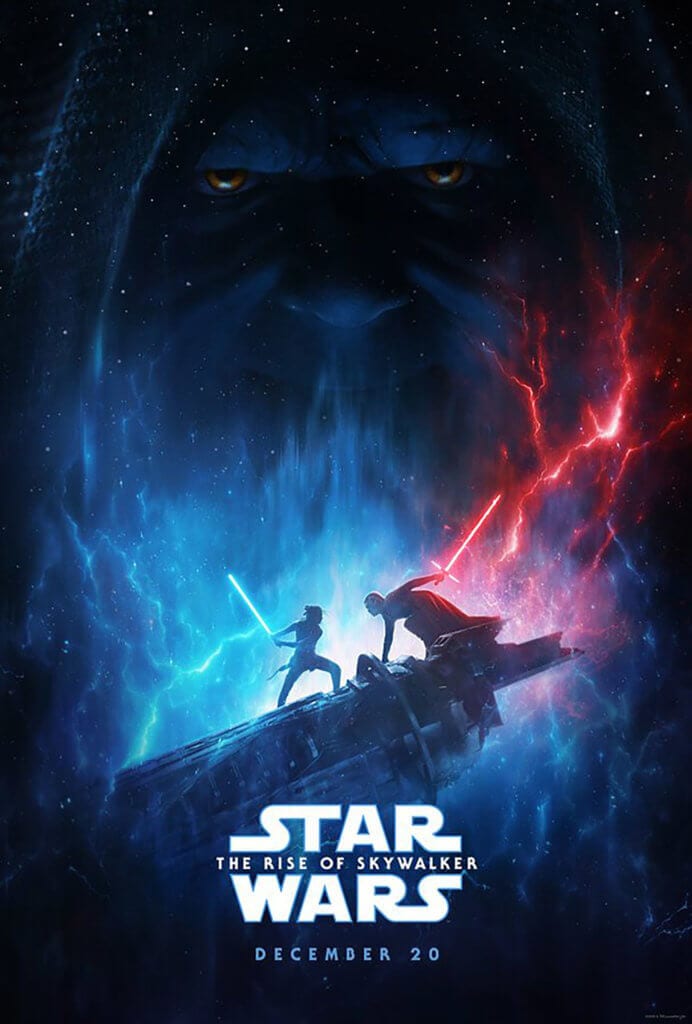 While I think I liked the last Rise of Skywalker poster better (despite the fact that it may or may not have been legitimate), this one is just as evocative, albeit in a very different way. Where the previous poster emphasized the characters, this one captures the scope of what this franchise has always been about: good vs. evil for the fate of the galaxy. Yet it's hard to argue that this poster doesn't make one wonder about the Emperor's involvement. In the original trilogy, particularly Return of the Jedi, there was always a sense that he was manipulating things (look no further than when he was goading Luke into taking back his lightsaber), so it's hard to imagine that he isn't doing the same thing with Kylo and Rey. Hopefully, the Rise of Skywalker footage that was screened at D23 will officially release down the road and we'll be able to get more insight into the Emperor's machinations. Until then, this poster will have to be enough to whet our appetites in the lead-up to the film's December release.
Does this Rise of Skywalker poster excite you, or are you done with this iteration of a galaxy far, far, away? What do you think this poster portends about the last chapter of the sequel trilogy? Let us know in the comments and stay tuned to Geeks + Gamers for more Star Wars news as D23 continues to roll on!