X-Men actor Nicholas Hoult has shared new four photos from his upcoming role as J.R.R. Tolkien in the film Tolkien to his Instagram profile. You can view all of the photos here. Finnish filmmaker Dome Karukoski directs the Fox Searchlight biopic about the legendary Lord of the Rings and The Hobbit author.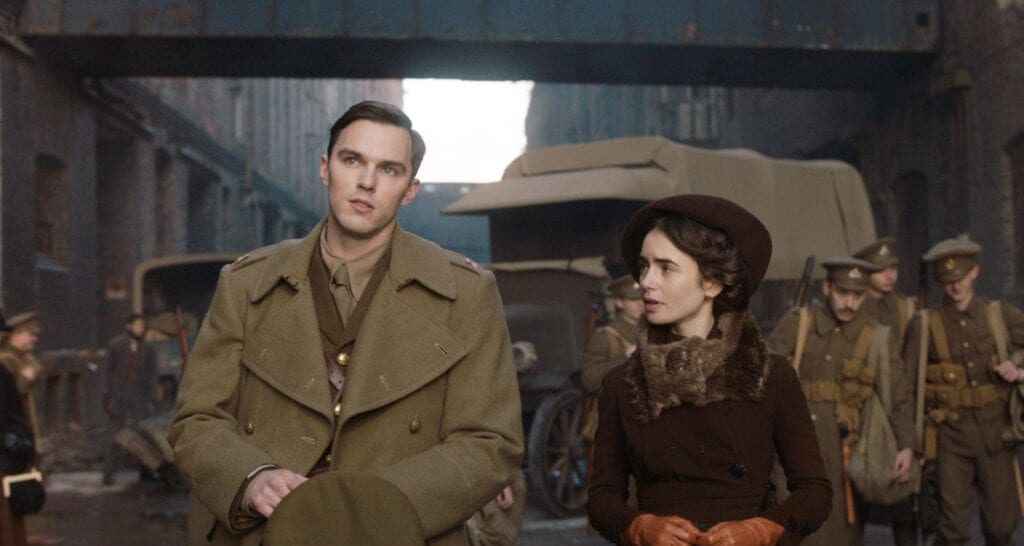 The film is set to premiere May 10th, and based on these photos alone, I think it looks like it's going to be great. My dad is a big Middle Earth buff, so growing up I saw and heard a lot about J.R.R. Tolkien and how his writing was inspired by his experiences in the Great War.  Judging by the pictures, it's also probably safe to say there'll be some focus on the relationship between Tolkien and future wife Edith Bratt, played by Lily Collins. I haven't seen any other movies she's been in, but she looks great in the part, and I loved Nicholas Hoult in About a Boy. Tolkien has all the makings of a must-see movie for me.
What do you think of the new photos Hoult posted to Instagram? Are you excited for Tolkien? Drop your response in the comments below!