Fandom's phasers have been set to stunned as news has broken of Chris Pine and Chris Hemsworth exiting negotiations for the next Star Trek movie, tentatively titled Star Trek 4. According to the Hollywood Reporter exclusive, Star Trek production companies Paramount Pictures and Skydance Media are trying to cut costs after Star Trek Beyond's lackluster box office performance in 2016 while the actors "insist they have deals in place and that the studios are reneging on them." Pine has portrayed the iconic Captain James T. Kirk in the three films comprising what fans call the Kelvin Timeline, while Hemsworth appeared at the beginning of 2009's Star Trek as Kirk's father George. The fourth entry in the rebooted series is said to feature a time travel plot that would find Captain Kirk meeting his dad. Deals with the rest of the main cast "are expected to close."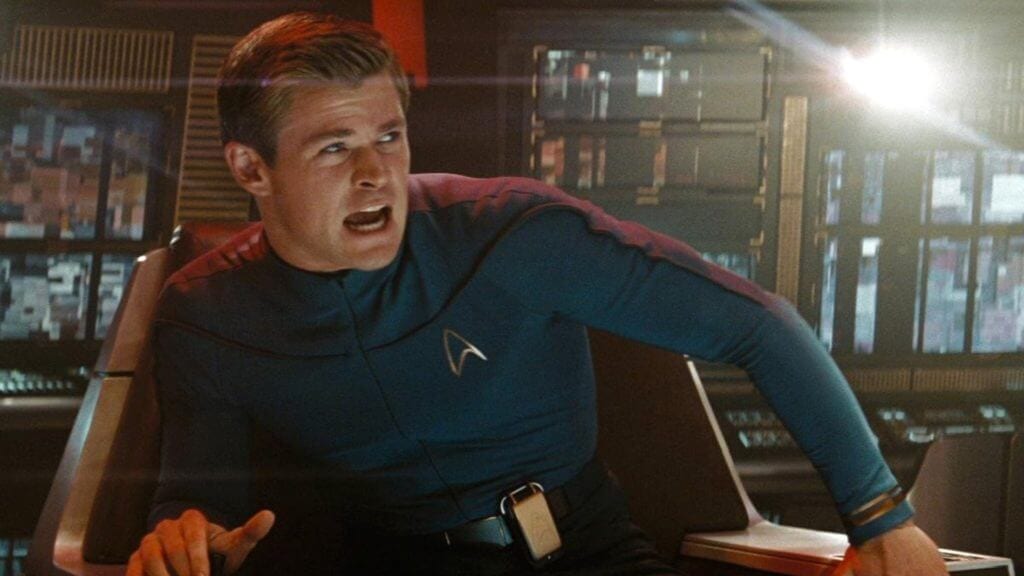 This news is disconcerting, to say the least. I love the new Star Trek movies (if you told me five years ago I'd be much more excited for a new Trek film than a new Star Wars, I'd have said you were crazy; life comes at you fast), and the cast is a big part of why, particularly the Kirk-Spock-McCoy triumvirate. Losing Pine as Kirk would be a harsh blow to the series, especially after the work they've done to this point developing his friendship with Zachary Quinto's Spock. However, I don't think we should get too worried just yet. Paramount is said to be heavily invested in Star Trek 4, and this movie series is the only one that Pine headlines; it's entirely reasonable to assume negotiations will resume. Hemsworth's deal may be a little iffier, but while I certainly want him to return as well (his meeting his son would be an excellent next step in Kirk's arc), Pine is key. As far as who is at fault, well, I can see both sides. Paramount is correct in pointing out that the Star Trek franchise isn't a moneymaker in the way Marvel and Star Wars are, and if they want to keep boldly going, they have to cut costs. But Pine and Hemsworth have contracts, and fair is fair. I'm not exactly taking a stand, I know, but it's a tough situation for all involved, and we can only hope a resolution that benefits everyone is reached.
How would you feel about losing Chris Pine and Chris Hemsworth in Star Trek 4? Do you side with the actors or the studios (or both/neither, like me)? If Pine does leave, what are the odds of Paramount seeking out Chris Evans or Chris Pratt to replace him? Let us know in the comments and stick around Geeks + Gamers for more great geek content!