*SPOILERS*
"Hide and Seek" finds Tom burying his dead hamster. He tells Maria that Frank killed the hamster, and she believes him, but insists that he keep it to himself for now. She gives him a coyote charm to protect him. Councilwoman Beck tells Townsend that she knows about his orientation and that the liberals aren't going to relent. Josefina tells Maria that she intends to move into Sister Molly's temple. Peter brings divorce papers to his wife in the sanitarium, but she threatens to out him as a Nazi and make his life hell. Mateo wants to admit he killed officer Riley, but Rio talks him out of it. Tiago asks Molly's mother Adelaide what she wants with the Nazis, and she denies knowing that Goss was a Nazi. She also claims that Molly doesn't really love him and that she keeps secrets, and Tiago sees Molly baptize his sister. Townsend takes Kurt to a gay bar and asks him to kill Councilwoman Beck, but Kurt declines. Frank reveals himself to Maria as a demon. Peter argues with his Nazi compatriots that the races should be separate, but that violence is unnecessary. The others believe other races are the enemy and must be eliminated. Molly comes to visit Tiago, and he confronts her for converting his sister. He tells her the relationship won't work, but they end up hooking up. On the way home, Elsa confronts Peter about being weak on the Jews. He tells her about his family's legacy as armorers and weapon makers, fueling his desire to make peace. At the Craft home, Frank burns his hand on the stove to implicate Maria. Lewis finds Tiago and Molly in the act. Elsa tells Peter to fire Maria, but instead, he gives her a raise. Lewis and Tiago survive a shoot-out.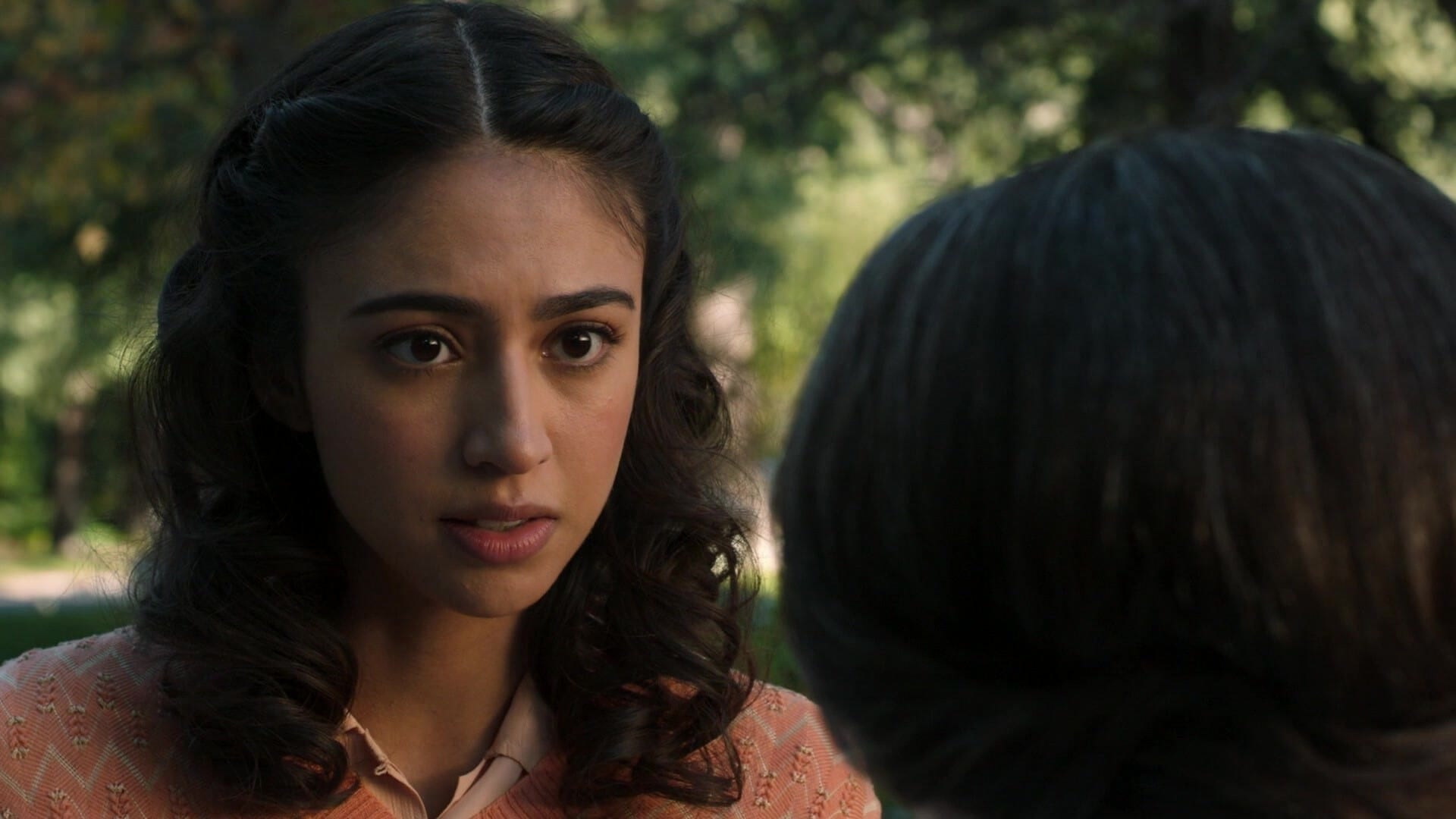 "Hide and Seek" has replaced "Josefina and the Holy Spirit" as my favorite episode thus far. It may sound strange, but the past couple of episodes have made me wonder if the show may have been stronger had it focused on Maria rather than Tiago. I don't like Tiago, or find him very interesting. He's very self-interested, keeping things from his partner and sleeping with a very dangerous woman. Molly clearly has her own lies, hypocrisy, and hokey religion to worry about. But even regardless of that, her mother obviously poses a very real threat to Tiago and anyone trying to establish order or get to the bottom of the city's crimes. The show makes it clear how he feels about Molly, but involving himself with her seems very stupid nonetheless. It's really hard to like a character who's stupid, selfish, and deceitful. I think the worst thing Tiago has done has to be pinning his brother's crime on his friend, but it's growing to be an impressive list. I think my favorite of the Vega brothers has ironically become Raul, the one I liked least in the show's premiere. He is able to see the points of both the union and the police, a subtlety that both policeman Tiago and rioter Mateo lack.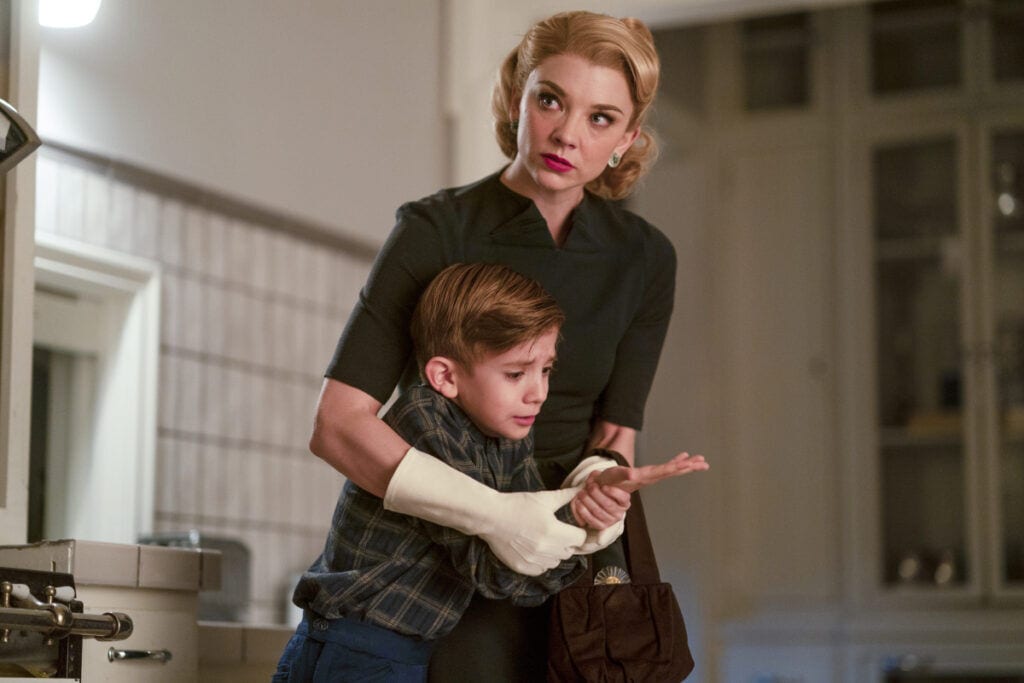 Back to Maria, I find her to be a more interesting character than any of her sons or daughter Josefina. She's fiery, as we saw in "Maria and the Beast," when she stood up to Magda and banished her from the family home. She always prioritizes her family's well-being and unity, having struggled for years to raise them after her husband died. She's smart, caring, and wise to the workings of gods and demons. She's strong in her faith and convictions, and while she does know fear, it doesn't make her decisions for her. I also admire her genuine concern for her employer's children, treating them as her own and fending for them as best she can. The entire show's set-up is beginning to feel less like a test of Tiago and one of Maria; her faith in Santa Muerte has been challenged by people and circumstances from day one. Now, one by one, her children are leaving her for bigger, "better" things. And, to top it all off, she rejected the hand of a demon who has her eyes on the family for whom Maria works. Why are this maid's story and character more interesting than those of the police at the center of the show? Why not just make it about her? This all seems far more interesting than Tiago's fling with a two-faced whore pretending to be an angel. Although I will say, I'm somewhat interested in Michener and his hunt for the Nazis. I like him more than Tiago, and I think he's more interesting because we know less about him, but what we do know is meaningful.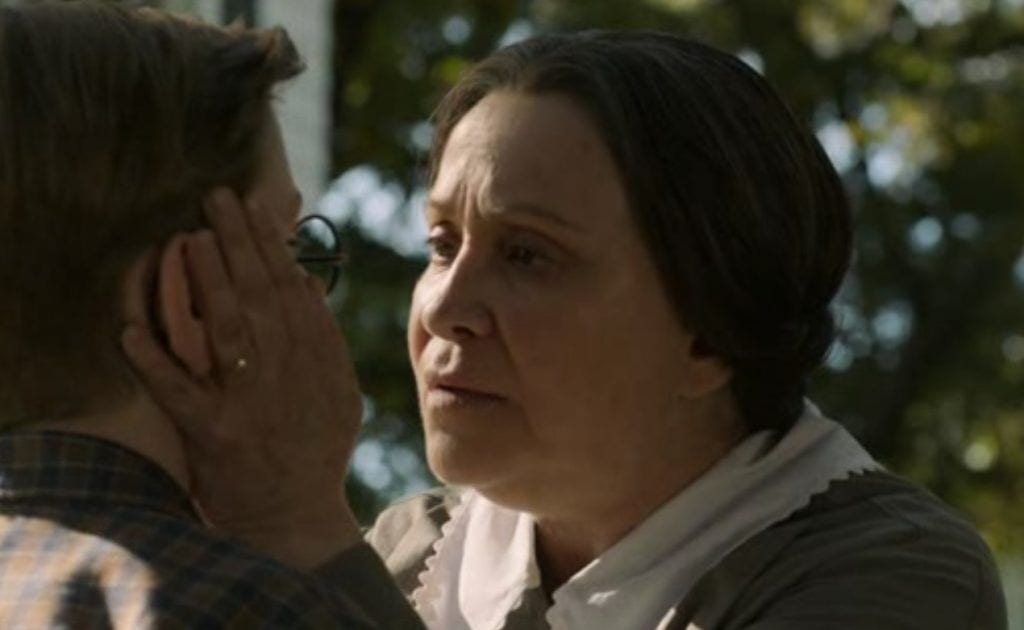 Maria is undoubtedly certain now that Elsa and Frank are demonic manifestations dead-set on hurting Dr. Craft's family. However, I wonder if Maria knows Elsa is Magda, specifically. After all, it's clear nobody else on the show has figured out what's going on with Magda's various alter egos, although Councilwoman Beck is rightfully very suspicious of Alex. The effect of the character's change of costumes and attitude is very effective for the audience as well; it's easy to forget at times that they are all played by the same actress. While Magda has kind of been in the shadows, and the show's supernatural element is more of an afterthought at times, Natalie Dormer is a tour de force in City of Angels. I also enjoyed a cameo from Patti LuPone as the lounge singer. LuPone previously played Vanessa's teacher and mentor in the original Penny Dreadful. I think Rory Kinnear is, unsurprisingly, very good. This episode surprised me in where it took Dr. Craft, especially in regards to Elsa. Initially, I was wondering why she was even involved with him; it's obvious why a demon would want to influence gang members and a politician and just cause general mayhem. But I couldn't see what she wanted with a German doctor until "Hide and Seek." Magda wanted some control over L.A.'s Nazi organization and saw Peter as her in. I was pleasantly surprised that he stood up to her, and his friends, in saying that he doesn't want to subjugate or kill the Jews. Of course, his desire to keep all races separate isn't great either, but he comes off much softer than his compatriots, focusing on his pride in his own heritage rather than anger or hatred for that of others. He also stands up to Elsa again in giving Maria a raise rather than firing her, as requested. I still don't love City of Angels, and I'm starting to question the show's focal point, but it seems to be getting a bit better. Too bad it waited until almost the season's end to become something.