The Gentlemen has always been a bittersweet prospect for me because it meant director Guy Ritchie would not return to helm the proposed third installment of his Sherlock Holmes series. Despite this, I was excited to see one of my favorite directors return to his roots after big-budget films like King Arthur: Legend of the Sword and the remake of Aladdin last year, which became the filmmaker's first billion-dollar hit. I had no illusions that The Gentlemen would replicate that success at the box office, but I was just hoping for a fun time at the theater.
The Gentleman opens on Matthew McConaughey's drug baron and Oxford dropout Mickey Pearson as he orders a pint and a pickled egg. He makes a call to his wife, Michelle Dockery's Roz Pearson – "the cockney Cleopatra to his cowboy Caesar" – telling her that they're going to have dinner. He hears someone else with her as someone with a gun walks up behind him. A shot rings out and, after the most inventive opening credits sequence of this nascent year, we join Pearson's consigliere, Raymond, as he comes home to find Hugh Grant's private eye/screenwriter Fletcher waiting for him. Fletcher's been hired by tabloid editor Big Dave, who was snubbed by Pearson at a party, to dig up dirt on the drug lord. Ever the opportunist, Fletcher requests  20 million pounds in exchange for information on who is trying to ruin Pearson's business before he "gets out of the game" and explains why the price is so high. In doing so, he gives the audience insight into Dry Eye, played by Henry Golding, who wants Pearson's business for himself, and Matthew, to whom Pearson is looking to sell his business. Threaded through this complex narrative is Colin Farrel's Coach, who's trying to keep his boys on the straight and narrow and gets pulled into Raymond's orbit as the business begins to fall apart.
Throughout this film – which, to my delight, felt a lot shorter than 113 minutes thanks to Ritchie's frenetic non-linear narrative that allows the viewer to savor every moment – I was reminded of how much fun the gangster genre is in the hands of Guy Ritchie. Every scene invites the viewer into a world of gangsters and glory in a way that sets it apart from films like The Irishman. Yes, there are the gangster clichés, like the boss wanting to get out in Pearson or the young upstart trying to make a name for himself in Dry Eye (with Henry Golding's portrayal of whom reminding me of Benny Blanco from Carlito's Way at certain points). However, this is all done with tongue firmly in cheek, which ensures that The Gentlemen will be a crowd-pleaser for everyone, so long as they're willing to give Ritchie's style of filmmaking a chance. Ritchie's work may be an acquired taste for some, but for long-time fans and new fans alike, there's a joy oozing from every frame, and you can feel the passion from both the on-screen and behind-the-scenes talent. Everyone has the same goal: to help service Ritchie's vision as his script ensures that the actors have something fantastic with which to work.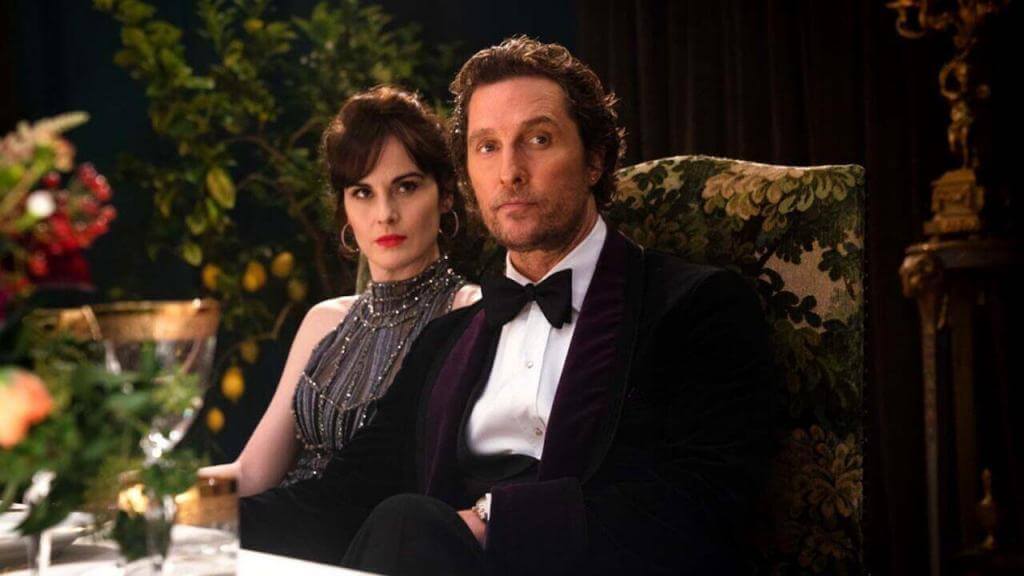 And all of the actors in The Gentlemen rise to the occasion. Matthew McConaughey and Charlie Hunnam shine as Pearson and Raymond, respectively. However, as much as I love McConaughey, who relishes inhabiting the classical gangster archetype, I was particularly pleased Hunnam's performance as Raymond, always having his finger on the pulse of what's going on and anticipating Pearson's needs at any given time. It was important that this next collaboration between them worked after their last, the aforementioned King Arthur: Legend of the Sword, didn't work out as planned. I hope they continue working together because Ritchie's material brings out the best in Hunnam. In addition, Colin Farrell is excellent as Coach, absolutely stealing every scene he's in, engendering laughs and even sympathy at various points throughout the movie. As a DC fan, I also really like that Legends of Tomorrow's Franz Drameh pops up as one of Coach's boys. Hugh Grant's Fletcher is terrific, and this is probably his best performance in years. Fletcher serves as a great foil to Raymond, always looked for an angle that will suit him for every situation as he flies ever closer to the sun, his avarice controlling his every move. I'd be remiss if I didn't mention our future Snake Eyes, Henry Golding. He plays the arrogant, ambitious upstart, and is another example of how the up and coming actor can inhabit any role; I'm looking forward to the upcoming Hasbro adaptation even more now. If there's one aspect of The Gentlemen that doesn't work, it's Michelle Dockery's character, who is little more than a plot device at various points of the movie, the fleeting Lady Macbeth vibes notwithstanding. Here's hoping she gets a bigger role if the story continues.
Behind the scenes, special mention must go to the composer Chris Benstead. The Oscar winner's score fits seamlessly with the movie and possibly gives frequent Ritchie collaborator Daniel Pemberton a run for his money. Co-writer/director Guy Ritchie is in top form with The Gentlemen, as he brings all of his experience to the fore, creating a film that celebrates his past as a filmmaker while perhaps hinting at the future. The story he crafted with producer Ivan Atkinson and Marn Davies is also impressive and makes the case that perhaps Ritchie deserves a bit more credit for the scripting of some of his other films than he gets, the focus understandably always being on his aesthetic. While I was initially hoping he would direct his long-in-development sequel to RocknRolla, after seeing the director's work here, I'm happy he chose The Gentlemen. It's fantastic that STX Entertainment decided to distribute the project in America. Here's hoping this is the beginning of a long partnership with the director.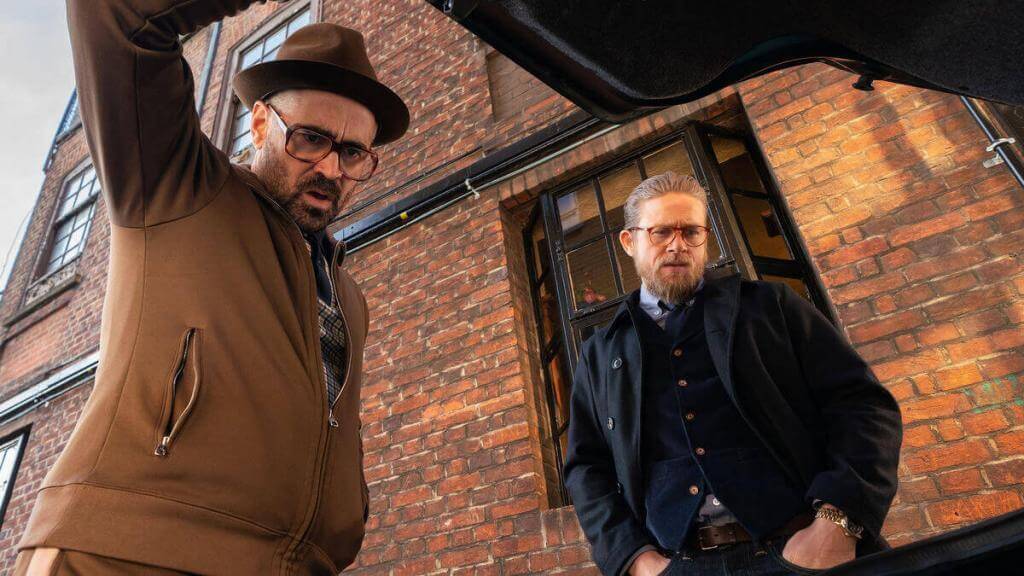 With a great cast, a throwback feel, and a sense of humor, writer/director Guy Ritchie has crafted another wonderful entry in a genre he helped define. Although I love his bigger-budget work, I really hope he continues making these types of films in the future. Blockbusters are all well and good, but there's always room for The Gentlemen.