The Disney era of Star Wars has no doubt been controversial to many fans. While The Force Awakens and Rogue One were praised by fans and critics, for the most part, The Last Jedi divided the fandom like no other Star Wars film before it. Despite this upheaval in the Star Wars community, I was very much looking forward to Solo: A Star Wars Story. For years, the story of young Han Solo had been rumored to be in the cards. It was later revealed that one of the characters of the fabled Star Wars: Underworld series would've been a young Han Solo. It was no surprise to learn, then, that the Solo standalone film had been in development with The Empire Strikes Back writer Lawrence Kasdan since 2012, well before the Disney deal went through. I have no doubt that, had Mr. Lucas still been involved, a young Han Solo would've made it to the big screen. When the Disney deal went through, and Episode VII was announced, all eyes seemed to be on the continuation of the Skywalker saga. It wasn't long before talk of standalone stories began to heat up, with rumors of a young Yoda film, and a standalone young Han Solo origin saga with auspices such as Dark Phoenix director Simon Kinberg and Kasdan involved behind the camera.
While many were dubious about the prospect of seeing a Han Solo movie without Harrison Ford in the lead, I was excited. I had read The Paradise Snare by A.C. Crispin, so I knew the possibilities of seeing the character's younger years on the screen. However, it would be several years before the film was ready to go, with Kasdan being bought over to help write the script for The Force Awakens with J.J. Abrams. As a result, Kasdan bought on his son, Californication alum and major Star Wars fan Jon Kasdan. This news intrigued me in part because I had been such a fan of the veteran screenwriter ever since Raiders of the Lost Ark. I hadn't realized at that time that Kasdan had worked with Lucas on the original Star Wars sequels. I felt as though this would've been a great way to pass the torch, considering that the elder Kasdan has proclaimed Solo: A Star Wars Story to be his final project for the Star Wars universe.
While I was disappointed by this news, I definitely understood. This was the writer who took George Lucas's universe and gave its iconic smuggler a deeper personality. and ultimately turned to him into a romantic lead. In interviews for Solo, Kasdan often spoke about how he loved the character ever since he saw him in A New Hope because you never knew what he would do next. The idea that he would write the origin of the character after contributing to his arc's culmination in The Force Awakens was great – as George Lucas liked to say – poetry.
While finding screenwriters for the film was fairly easy, the directors were a different story. Phil Lord and Chris Miller were two directors I had been following since their animation work. However, it was their work on the 21 Jump Street films that really put them on my radar. I was really excited to see what they would bring to Star Wars, but first, there was the matter of who would play the captain of the Millennium Falcon. After being through recastings of iconic heroes such as Batman and Professor X, to say nothing of Ewan McGregor as Obi-Wan, I was very curious to see who they would pick. Alden Ehrenreich was the last person I expected. While many fans wanted Anthony Ingruber, I was optimistic about the actor ever since he was directed by the legendary Francis Ford Coppola in the 2011 film Tetro. This was the same director who found Al Pacino for The Godfather, so it was just a matter of time before Ehrenreich came to prominence. Add in the likes of Emilia Clarke, Donald Glover, and Woody Harrelson, and you had a tremendous cast for this new chapter in the Star Wars saga.
Solo seemed to be going full steam ahead; however, things weren't going so well with the film on set. Han was apparently coming off like Ace Ventura, with Lawrence Kasdan upset that they weren't using his script, and Lord and Miller using the same improvisational style they had used on the Jump Street films. This reached a boiling point in June 2017, when Lord and Miller were fired and quickly replaced by Ron Howard. To me, this was when the production became infinitely more fascinating, as, much like Warner Bros.' Justice League, the movie would now be the product of multiple directors. Howard would ultimately reshoot over 80 percent of the movie and replace Michael K. Williams with frequent collaborator Paul Bettany as the head of the Black Circle. This was another plot point I was fascinated by, as we would finally get to see what organized crime looks like in the Star Wars universe.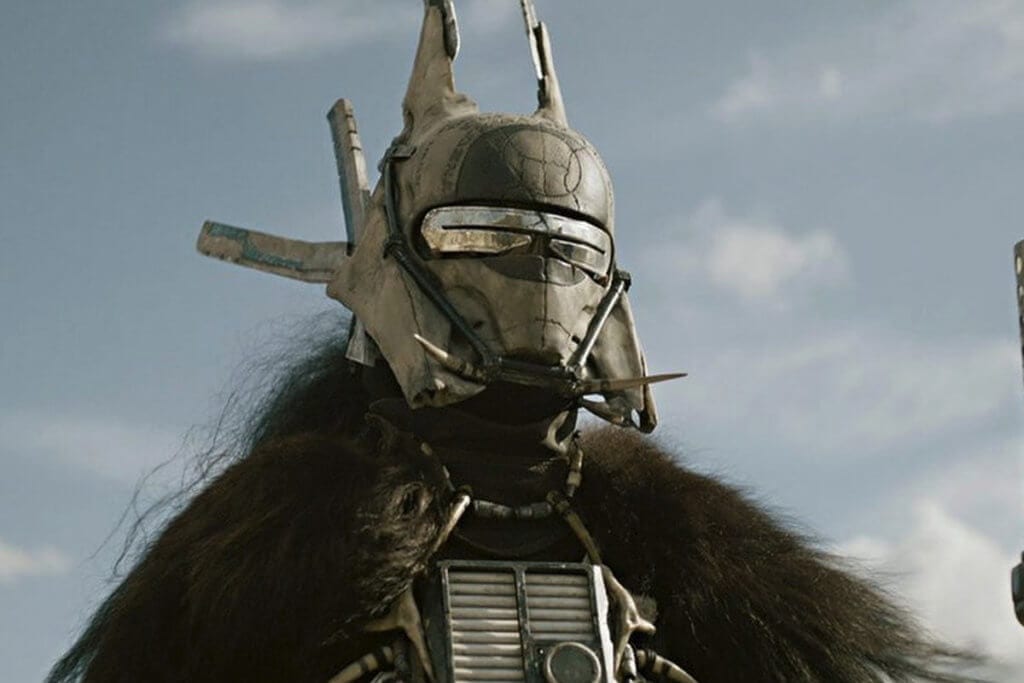 As I sat down to watch the film just hours before the 41st anniversary of this galactic saga, I wondered if Howard and company could pull off a miracle. They did just that, at least from a certain point of view. There's a lot to enjoy in this movie, from the initial speeder chase, which was an homage to American Graffiti (fitting, considering Howard's connection to the 1973 classic), to Donald Glover's turn as Lando (a character I really hope gets a spinoff). I also really like Emilia Clarke's Qi'ra, who seems to have stepped straight out of a classic film like Double Indemnity. Yet, I can't deny that a lot of this movie felt unbelievably safe. It certainly wasn't Ehrenreich's fault, and I don't think the rumored Taron Egerton would've done any better. However, in the age of spectacle, you need to do more than hit a line drive if you want to stand out, regardless of whether you have Darth Maul (a nice, poetic surprise, considering Howard was once in the running to direct The Phantom Menace) in your pocket.
Despite its vanilla nature, Solo is a movie I'll definitely come back to from time to time. With Howard directing and Ehrenreich picking up the iconic blaster, this had all the makings of a barn burner for Lucasfilm. As always in Star Wars, there is hope, and that hope comes in the form of Jon Favreau's (who had a brief cameo in Solo) The Mandalorian, which will no doubt capture the underworld vibe Solo was attempting to weave into its narrative. Regardless, I will always have a place for Solo in my collection.