Indie comics are about to get a new superhero noir tale. The Hollywood Reporter says that Comixology is about to release a new comic entitled The Black Ghost from crime writers Alex Segura and Monica Gallagher (who co-created the Lethal Lit podcast together), with art by George Kambadais. The five-part series centers on journalist Lara Dominguez, who is endeavoring to uncover the secret identity of the Black Ghost, a vigilante in the town of Creighton. Covers for the series will be drawn by such industry veterans such as Greg Smallwood, Bill Sienkiewicz, and  Veronica Fish. The comic is set to launch on September 18th and will be available for free on Amazon Prime, Comixology Unlimited, and Kindle Unlimited customers.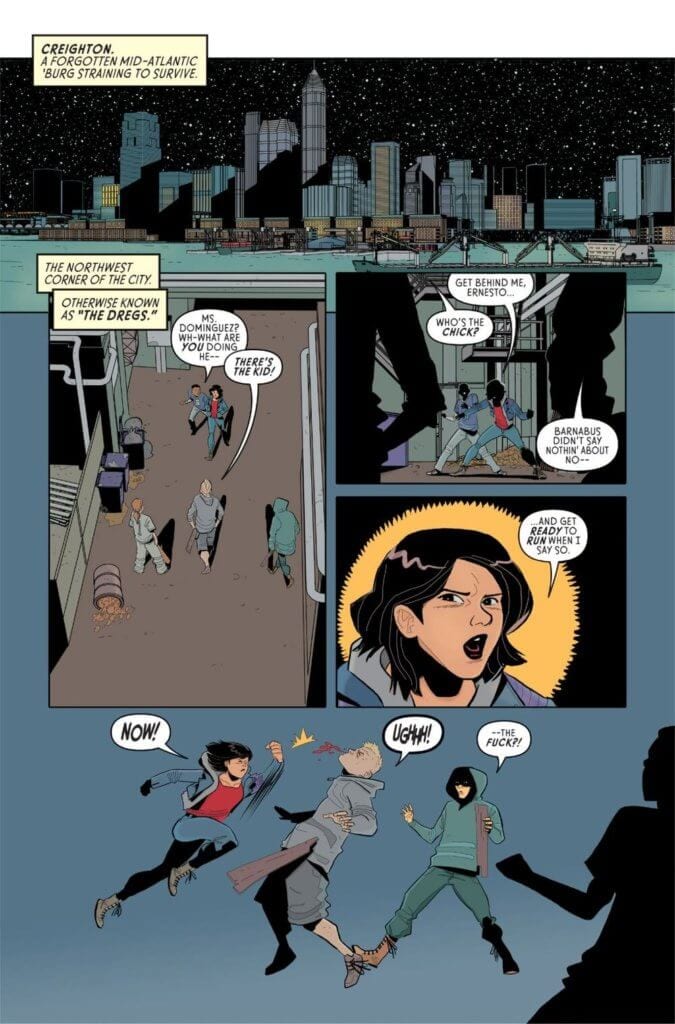 Judging by the preview pages available, The Black Ghost is a project to watch and really evokes the noir sensibility that the creators are going for. My only disappointment is that I want to see more, so I'm glad it won't be a long wait. I'd expect nothing less from Gallagher and Segura, the latter of whom I've been following since I discovered his Pete Fernandez crime novels. I'm happy to see Segura stretching himself in the comics medium beyond the Archie series, and I can't wait to see what these two talented creatives will be bringing to comics together. Given their previous work, here's hoping  the story of Lara Dominguez will bring a bevy of new fans into the comic book genre.
Are you excited for The Black Ghost or are you not interested in this latest entry into indie comics? What do you think of the art? Are you glad to see creatives stretching their wings in different mediums? Do you prefer to wait for collections or are you going to read this series week to week? Let us know in the comments and stay tuned to Geeks + Gamers for more comic book news!