The Bat-family has taken on many forms throughout the years. Whether it's the animated series of the nineties, the 2002 Birds of Prey series or the upcoming Pennyworth, the growing popularity of comic book cinema has allowed the genre to proliferate in new and exciting ways. The latest benefactor of this popularity is the upcoming CW Arrowverse spinoff Batwoman. Ever since Smallville, I had been hoping we would get to see the Bat-family on the network that gave birth to this era of superheroes on TV. I remember towards the end of the Superman prequel, Chloe referred to running into Batman and Wonder Woman (not by name, of course); I'd never before felt such a potent mixture of jubilation and disappointment as a fan. There was nothing I had wanted more than seeing Batman alongside Tom Welling's Clark Kent. When Arrow was announced a year after Smallville concluded, I had no idea it would pave the way to finally see Gotham City on the CW. It was almost poetic to me that the Arrow episode of last year's "Elseworlds" crossover provided our first full look at this iteration of the Caped Crusader's home. While many fans may be upset by the fact that we won't get to see the Dark Knight himself on the show, much like Pennyworth and Birds of Prey (whose alumni Rachael Skarsten will appear in Batwoman), we have another opportunity to explore the Bat-family, this time via Kate Kane, aka Batwoman, who will be bought to the screen once again by Ruby Rose.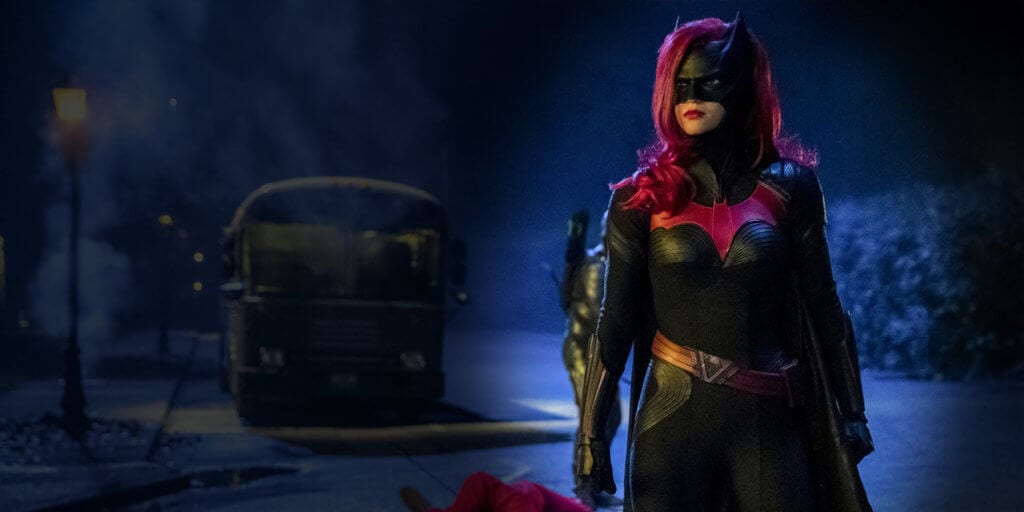 As I wrote before, I was very surprised that Rose had been cast in the titular role. With her parts in premium cable and on film, I didn't think there was a very good chance she would be willing to do a TV show that would, in all likelihood, end up being 22 episodes per season. But as the comic book genre continues to grow in a myriad of mediums, it opens the door for actors who normally wouldn't be willing to make long-term commitments like this to sign on if it means they'll get to be a part of what is now the hottest genre in Hollywood. As a result, Rose now has the honor of being the very first person to play Batwoman (who also has the distinction of being one of the genre's first lesbian protagonists) in a live-action format, a character whose ideals differ from Bruce Wayne's, and thus provides a new take on an iconic location in the DC universe. Kate Kane will offer a unique vantage point for Gotham, giving us a new chapter in the crime-ridden metropolis; whereas the recently concluded Gotham TV series was the story of how a city came to need a Batman, Batwoman depicts a city that has descended even further into chaos since the disappearance of Gotham's favorite son, a long way away from the knife's edge that Don Falcone had spoken of in the Gotham pilot. Yes, these are two different continuities, but they fit together very well and serve as echos of one another. After "Elseworlds," the idea that, while he is no longer around at the time of the Batwoman pilot, the Dark Knight was in play when the Arrowverse first began was exciting and furthered the myth of the Bat-family, treating both the city and the characters with at least a bit of  reverence as Kate steps up to take over her cousin's legacy.
Batwoman will allow the mythology to move forward and give Gotham a new hero (or, rather, heroes. if Camrus Johnson's Luke Fox takes on the Batwing moniker down the road), one who is not burdened by that night in Crime Alley. As was stated in the official description for the show, Kane got to grow up with her family, often going from place to place depending on where her father, Jake Kane (portrayed by Dougray Scott, an actor I have been a fan of since his appearance in Mission: Impossible 2), was stationed. Because of this, Kate was sent to military school something that, despite her dishonorable discharge, will hopefully play a big part in the show and set it apart from other comic book series on the air these days. While I would just be happy watching a vigilante protect Gotham regardless of who was under the cowl, it's important to make sure that Kate Kane is more than a stand-in for Batman, in much the same way that it's important to make Supergirl different from the Man of Steel – something at which the latter's show has failed, according to a plethora of fans. However,  judging by the recent trailer that was just released by the CW, it would appear, that CW President Mark Pedowitz and co. are endeavoring to do just that, though the jury is still out on whether they will succeed. The only thing I would say was a little suspect was the fact that it would appear Kate's Batsuit is an outgrowth of one of Bruce's old ones. I would have preferred if they left the suit there as a sign of respect and let Kate create her own, as it felt a bit too much like she was standing on Bruce's shoulders.
https://www.youtube.com/watch?v=vrIiPcv4_iY
That being said, there's a lot to look forward to with Batwoman, and a lot of it has to do with executive producer Caroline Dries (who also wrote the aforementioned Arrow crossover episode with Marc Guggenheim). When I first saw Dries name associated with the character, I got very excited. While several noted Smallville directors, such as Glen Winter, have been around the Arrowverse, none of the creative auspices penning the future Superman's adventures have been involved in the Berlantiverse, with several of the biggest names going on to such things as Beauty and the Beast (Kelly Souders and Brian Petersen, who served as executive  producers on that show) or the recently concluded Shadowhunters (showrunners Todd Slavkin and Darren Swimmer) and Into the Badlands (Smallville creators Alfred Gough and Miles Millar.) To see Dries (who wrote the Smallville episode that introduced Cyborg) step up to the plate as the showrunner of Batwoman is incredibly exciting, and I can't wait to see what she'll bring us in the fall. This is another great reminder that the Smallville legacy is alive and well.
Batwoman has all the makings of another hit for the CW. With a new take on Gotham City, Ruby Rose in the title role, and Smallville alumnus Caroline Dries as showrunner, this series has the opportunity to introduce the Bat-family in a new way for a brand new generation. I will definitely be there every Sunday when it premieres opposite Supergirl.