Deathstroke is coming back to the screen, but not in the DCEU. Deadline reports that CW president Mark Pedowitz had green-lit a new animated series for the CW Seed not too dissimilar from Vixen and The Ray, this time centering on Oliver Queen's reformed archenemy Slade Wilson, aka Deathstroke. The series, entitled Deathstroke: Knights and Dragons, is said to be focused on the former villain's attempts to protect his family from his sinful legacy. I've been a fan of this character ever since the 2003 Teen Titans animated series where he was voiced by Ron Perlman. My favorite episodes were the ones where Slade took Robin under his wing. While these episodes were far darker than was typical for the show, we got to see an interesting psychological drama play out onscreen, culminating in Robin outsmarting him. To now take what will hopefully be the Arrowverse version of Deathstroke to an animated format is incredibly exciting and, in my opinion, serves as a natural progression from where we left him in season 6 of Arrow.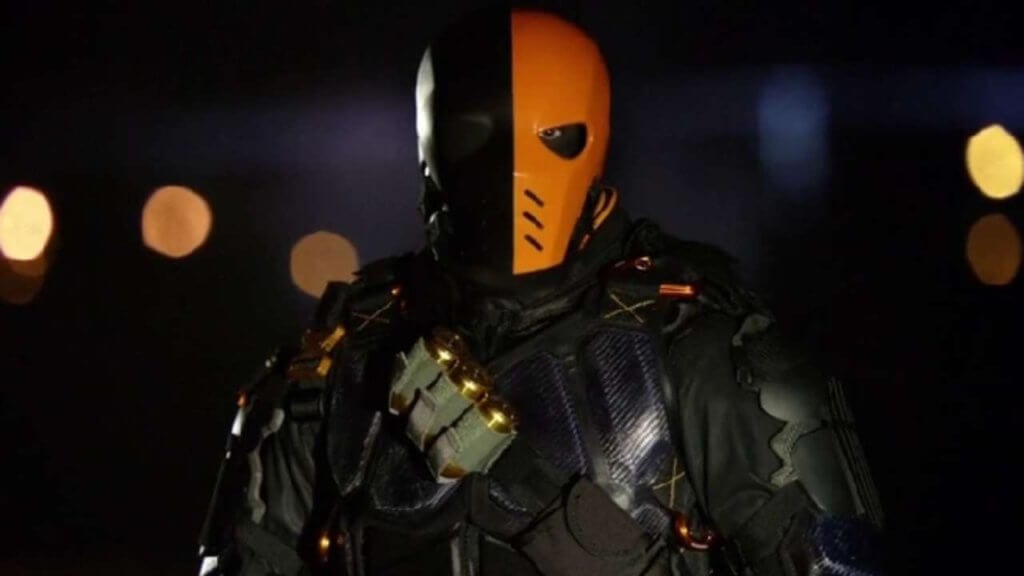 Throughout the Arrowverse's run, we've gotten glimpses of the Wilson family. I was particularly excited when Grant Wilson came on to Legends of Tomorrow in my favorite episode of the show, "Star City 2046." Barring the occasional arc, we've never had a chance to really spend time with these characters in the Arrowverse together, with Slade being taken off Arrow (despite what would have been a pretty awesome setup for a spinoff) and bought over to Titans to be portrayed by Esai Morales. I'm glad CW is being allowed to continue the story; I just hope Manu Bennett is indeed coming back. It was always a treat to watch him Wednesdays on Arrow during the first season and then watch him on Fridays on the final season on Spartacus. Bennett deserves the chance to continue what he began, so here's hoping he gets the chance.
Are you excited that Deathstroke is about to get animated? Let us know in the comments!