DreamWorks Animation is one studio that's always interested me, but not always for the better. They've made some of my favorite movies, namely The Prince of Egypt and the How to Train Your Dragon and Kung Fu Panda franchises. However, triumphs like these are vastly outnumbered by their stinkers and middling efforts. Their third and final How to Train Your Dragon film is my favorite animated movie of the year so far. This served to lower any expectations I may have had for Abominable. Abominable's trailers looked childish and unfunny regardless, but I decided to see it anyway. Let's take a look.
Abominable follows a young Chinese girl named Yi (Chloe Bennett) who is struggling with depression and isolation following her father's death. Even though her mother (Michelle Wong) and nai-nai (grandmother, Tsai Chin) try to help her open up, she buries herself in work to distract from her inner turmoil. One night, Yi inadvertently finds a huge Yeti on her roof and decides to take him home to Mount Everest personally. Yi's neighbors Jin (Tenzing Norgay Trainor) and Peng (Albert Tsai) accompany her. The group is off on a race to get him home and protect him from a corporate mogul (Eddie Izzard) and a zoologist (Sarah Paulson).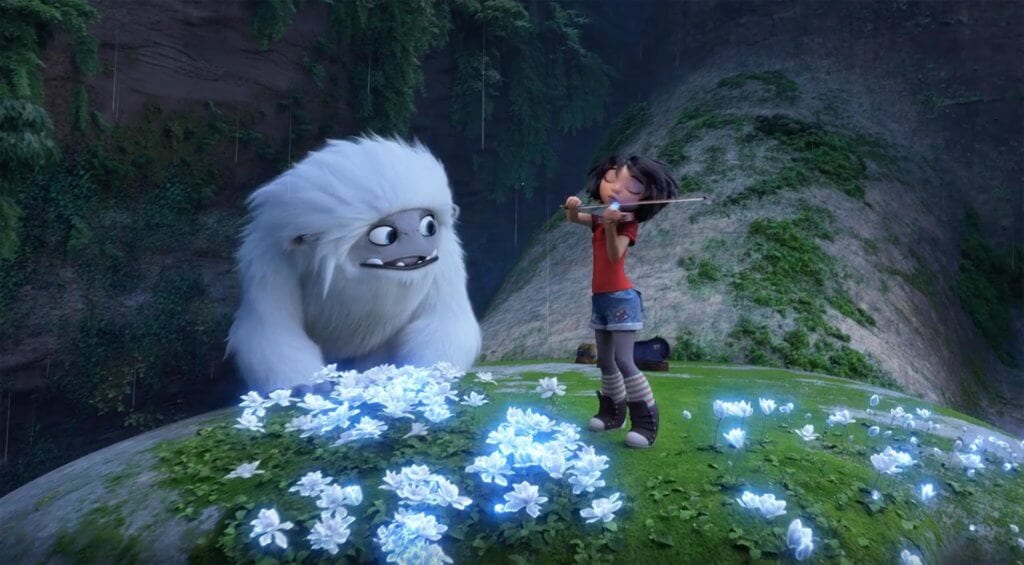 Abominable has a unique animation style and overall look that I found to be very pleasant. I do think Yi and her friends look a little too similar, so much so that in the trailers, I assumed they were her brothers. However, this doesn't bother me much overall. One of the best things about this film is the atmosphere it creates, with the moody original score provided by Rupert Gregson-Williams and its stylized presentation of Chinese landmarks. The optimist in me likes to believe that the optical feast DreamWorks cooks up in Abominable is more of a draw than the toilet humor showcased in the trailer. Regardless, the film uses light and color brilliantly to represent Yi's feelings and her changing state of mind. While I think the musical score is quite good, I don't like the way Abominable utilizes pop songs at a few critical emotional junctions along Yi's journey. I don't like to hear Top 40 in films in general (or at all), and this is a pretty bad case. Abominable relies on tacky, trite music to communicate ideas that would be better expressed through dialogue or visuals.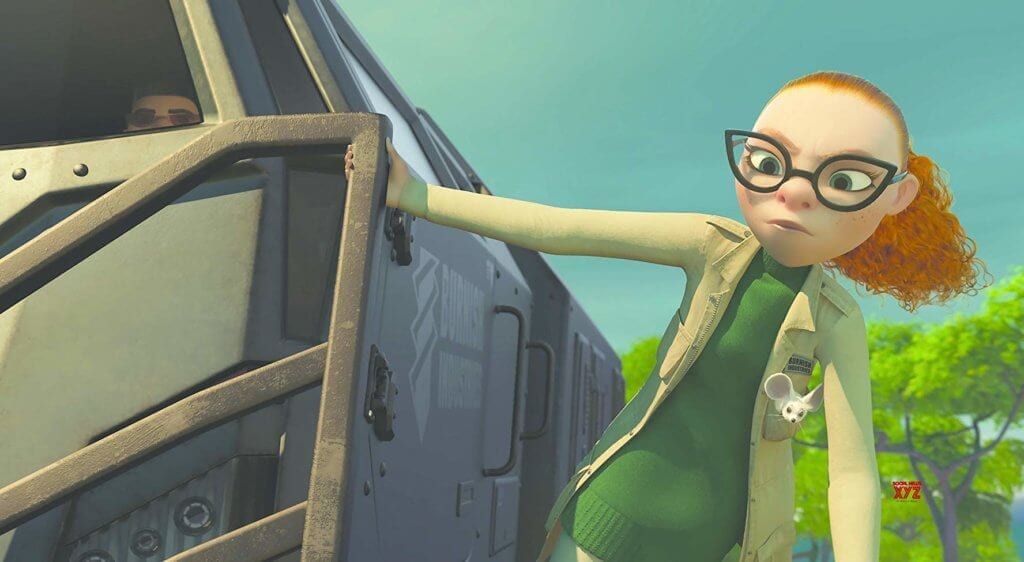 The voice acting in Abominable is mostly serviceable, and occasionally really good. I found Tenzing Norgay Trainor as Jin and Tsai Chin as Yi's grandmother funny and ultimately charming. James Hong, a staple of American animated films about China, has a pretty amusing cameo as well if you have a trained ear. Going in, Chloe Bennett is an actress I only knew from Agents of S.H.I.E.L.D., and as such, I didn't have any real fondness for her. There are times when her line delivery as Yi really hits home and makes you feel her character's struggle and loss. Unfortunately, these moments are few and far between. Some of Yi's best moments as a character are silent ones, and those in which she displays her feelings through her violin. The most impressive voice-work in the film comes from Eddie Izzard as Mr. Burnish and Sarah Paulson as Dr. Zara. The characters are pretty basic on paper, but these actors give the most lively performances and bring the most style to their roles.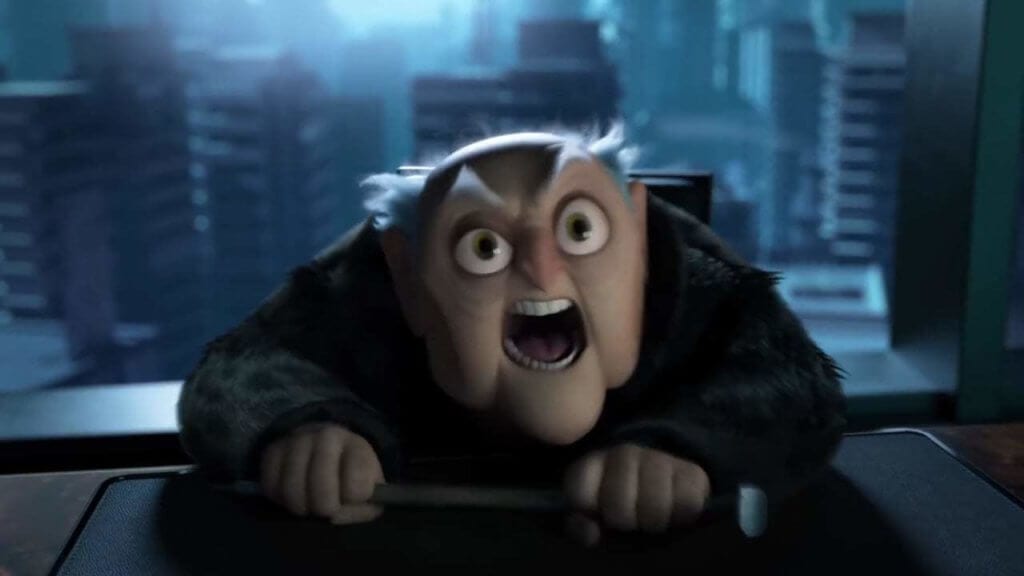 This is somewhat ironic, in that I think the villains in the film are one of the weakest aspects overall. As I stated, they're very well acted. I even like their character designs. I'll go so far as to admit that the film really surprised me with who really ends up serving as the main antagonist. All I'll say is that I literally thought it would be the other way around. What I feel is lacking here is a fascinating motivation. Dr. Zara's explanation is feeble and basic. It's the most boring raison d ' 'être you can give an antagonist. I like Mr. Burnish's reasoning more, and there's even a touching scene later in the film with him. But I wish we could have seen his backstory. I'm tired of characters explaining verbally why they are the way they are. There are definitely more interesting ways to work backstory into a film like this. However, villains have rarely been DreamWorks' strong suit, so I'm not surprised they fumbled a bit here.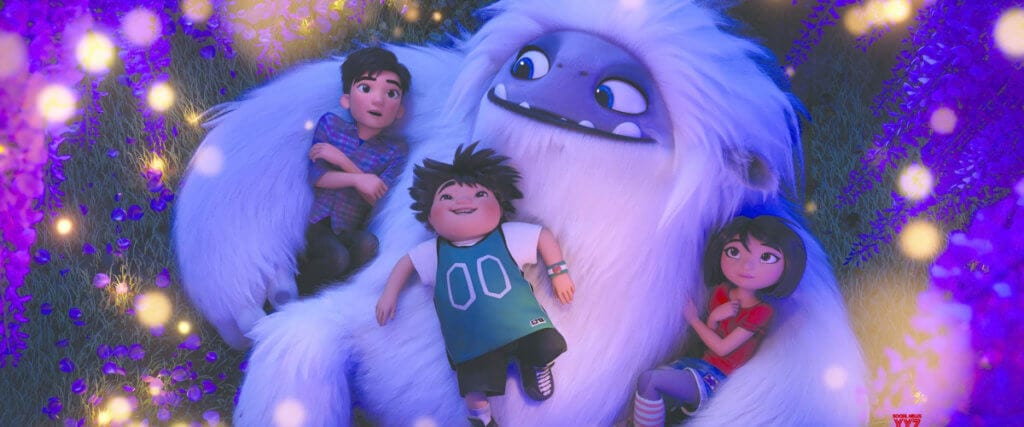 Abominable is directed by DreamWorks veteran Todd Wilderman and Pixar alum Jill Culton. The former has mostly worked in the art department on DreamWorks films, but it's the latter who caught my attention. I had wondered if Culton would bring a touch of Pixar's emotional depth to her directorial debut. To an extent that is present, but it feels a little manipulative and unearned. For example, Yi and Everest the Yeti have some scenes later in the film that brought tears to my eyes. However, again, the music and visuals are really what did that. In fact, my personally being an animal lover likely played a large part in my response as well.
I think there's definitely something poignant at the heart of Culton's concept for Abominable. The film wants to say something about how Yi's growing close to Everest and helping reconcile his family helps her to grow and heal. However, the script just can't say it. I wouldn't exactly call Abominable style over substance. However, I find it frustrating that the film has such a weak script and poorly realized characters. Bombastic visuals and gorgeous music basically serve to cover for these failings, and I think, for a lot of people, this will work. However, by the film's end, I don't feel like I know Yi or any of these characters, really. She says she misses her father and we see photos of him, but you never feel it. I think that, much like with Mr. Burnish, some flashbacks would have made a world of difference. Allow the audience to get to know Yi's father so that we feel his loss as she does. Even more than that, show what Yi used to be like. Let the audience grieve over this as well. Yi's family, in general, doesn't really get enough focus to convey what the film is trying to achieve.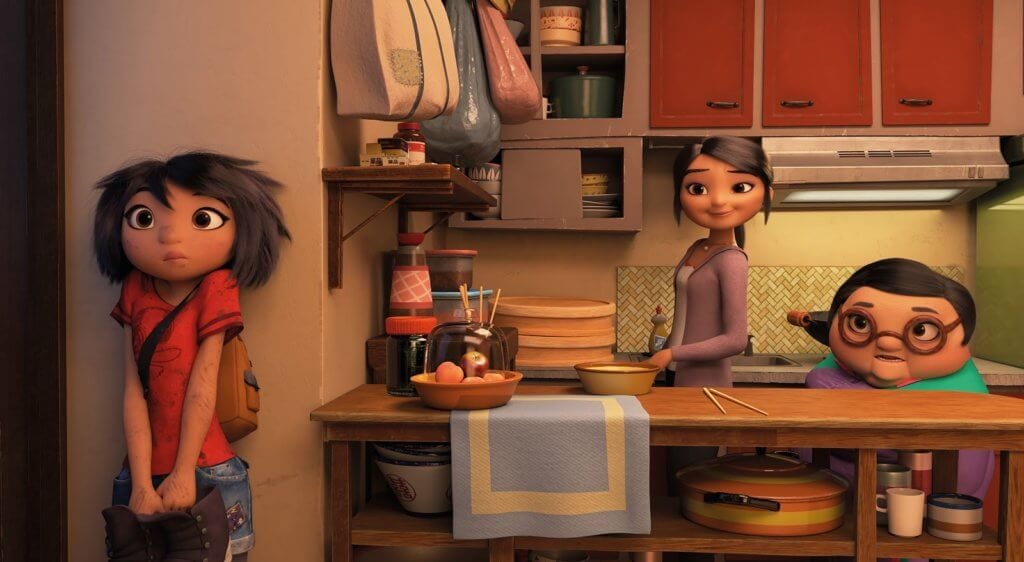 Overall, I did enjoy Abominable, and I'm glad I saw it. This film has gorgeous visuals and music and a concept with potential. The characters and story rarely reach that potential, but altogether I would put Abominable in the upper-middle among DreamWorks' other animated features.