The anniversary of a Star Wars is always a momentous occasion for this fandom. This year, we had two big days in the same week: the fifteenth anniversary of Revenge of the Sith and the 40th anniversary of what many fans consider to be the greatest Star Wars film, The Empire Strikes Back. To commemorate the two, the folks at IGN put together two watch party livestreams as part of their Watch From Home Show, both anchored by some very special Star Wars guests. Star Wars Jedi: Fallen Order's Cameron Monaghan and Star Wars: The Clone Wars' Ashley Eckstein were there for Revenge of the Sith on May 19th, and on the May 21st Empire Strikes Back livestream, Darth Maul and Starkiller himself, Sam Witwer, stopped by, along with iZombie's Rahul Kohli. Given the auspices involved, I knew I had to check out these once-in-a-lifetime events.
When it came to Revenge of the Sith, the panelists of the Watch From Home stream were immediately asked whether they went to see the movie on opening night. While Monaghan was able to see it opening weekend, Eckstein lamented the fact that she was unable to see the film until a later date as a result of her husband's baseball game. As the stream went on, fans got to ask these Star Wars alums various questions. Of particular interest to me were the new lenses in which fans can now view the film thanks to the recent Clone Wars finale. The episode brought to fruition many moments that had only been hinted at since Ahsoka's appearances in Star Wars Rebels. Rewatching Revenge of the Sith now, you can't help but wonder if a word from Ahsoka would have made a difference, almost amplifying the tragic nature of the film. In addition, we also got some more insight into what I believe is the best Star Wars game since The Force Unleashed, Star Wars Jedi: Fallen Order. Monaghan made some salient points about the fact that his character, Cal Kestis – who, it turns out, was inspired by Clint Eastwood before Monaghan was cast – and Ahsoka would have gotten along with both of them no longer having an allegiance to the Jedi Order. We shouldn't expect any news on an Ahsoka appearance in Jedi: Fallen Order 2, as Eckstein isn't giving any hints.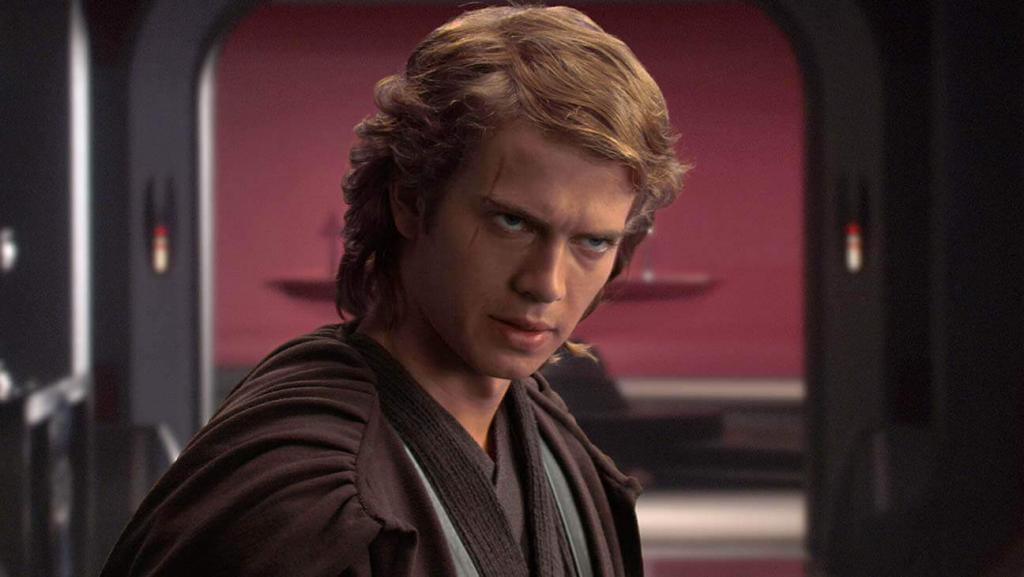 As fun as it was to see Revenge of the Sith in this new context, I was far more excited to see the Empire Strikes Back Watch From Home stream for one reason: Sam Witwer. I've following the Darth Maul actor since the summer of 2008 when he was first cast as Davis Bloome aka Doomsday in Smallville. When I found out that he was also Starkiller in the then-new Star Wars game The Force Unleashed, I was incredibly excited. The open scenes of the game, where Darth Vader meets our hero for the first time, have stuck with me to this day. Over the years, I would discover that Witwer is a massive Star Wars fan, with Ashley Eckstein once proclaiming that Witwer had "out-Star-Warsed" Dave Filoni. I couldn't wait to hear what Witwer had to say about The Empire Strikes Back, and I wasn't disappointed, as he made some great observations about the film. For starters, Witwer pointed out that it's made clear, even without the opening crawl, that the Empire is now taking the Rebellion a lot more seriously, with our heroes essentially being relegated to an ice cave. The actor also mentioned some friction off-camera translating on the screen, as Carrie Fisher was apparently excluded from meetings director Irvin Kershner had with Harrison Ford.
Interspersed with talk of the film was Witwer discussing his work on The Force Unleashed and, far more intriguing, Solo: A Star Wars Story during the Watch From Home stream. Just hearing about the various possibilities of what might have been made me wistful. Previously Witwer alluded to the fact that Peter Serafinowicz had initially returned to the role of Darth Maul in Solo, only for Witwer to successfully campaign to replace him, arguing – perhaps rightfully so – that people now associate Witwer's voice with the former Sith apprentice far more than his original voice actor. It was fun to hear a bit more about the conversations behind the scenes, even if it was just a discussion of Lando's clothes. Finally, Force Unleashed fans were treated to a hint about what would have been the third installment of the video game series. Ever since Haden Blackman's departure from Lucasarts, I've always wondered what the third game would've entailed, so it was exciting to hear about what could have been, small though it was. Witwer explained that, at the end of Force Unleashed 2, Starkiller cutting off Vader's hand was the worst mistake he ever made, ad Vader was no longer interested in playing with him as he did Luke. Speaking of whom, and getting back to The Empire Strikes Back, it was perhaps one of the greatest moments of the Watch From Home stream when Witwer talked about Luke, his hubris toward Vader, and his need to help his friends, only for his friends to have to save him. While it's easy to overlook this, Witwer pointed out that this eschewed the typical Hollywood ending and opened up a new way of looking at what films can be.
Watching these two Watch From Home streams was an interesting experience. Having the likes of Ashley Eckstein, Cameron Monaghan, and Sam Witwer involved is a good reminder to the audience that the people who helped bring some of these stories to life are fans as well. Listening to these actors gave me a better understanding of the films that are, in certain circles, still derided as mere children's movies. The anniversaries of Revenge of the Sith and The Empire Strikes Back make for excellent opportunities to remember that, whether it's the technical aspects or subtleties of the narrative, there is always something new to learn about a galaxy far, far away. Here's hoping we'll be there will be many more of these kinds of celebrations in the decades to come.