This morning's dedicated Pokémon Direct revealed a wealth of new Pokémon information. President and CEO of The Pokémon Company, Tsunekazu Ishihara, kicked off the 20-minute stream with a reveal of a remake of the 2006 games Pokémon Mystery Dungeon: Red Rescue Team and Pokémon Mystery Dungeon: Blue Rescue Team in the form of Pokémon Mystery Dungeon DX. This remake combines the above mentioned Mystery Dungeon titles into one grand adventure, with new features, mega evolutions, and updated graphics. A playable demo will be available later today on the Nintendo Switch. Mr. Ishihara noted that players would be able to carry over their progress from this demo into the final, full version of the game. Not much else was revealed about the game other than its March 6, 2020 release date, but let's be honest, that's not what we were all waiting for anyways… Junichi Masuda and Shigeru Ohmori of developer Game Freak came on next to give us what we all really wanted – more Pokémon Sword and Pokémon Shield info. Suffice it to say, they delivered. From the outset, fans have been frustrated with the markedly lower number of Pokémon that can be found in the Galar Region, but thankfully, it would appear that Game Freak is already at work to rectify this situation. One of my biggest complaints after playing through (and reviewing) the new games was that the Galar Region felt very small, despite the touted Wild Area. Apparently, the team at Game Freak is also mindful of this, as they announced that they are working on paid DLC expansions for the games – a series first. The Pokémon Sword and Pokémon Shield Expansion Pass will get players two distinct expansions for their games. "The Isle of Armor" and "The Crown Tundra" will release June 2020 and Fall 2020, respectively, and offer new areas to explore. Director Hiroyuki Tani stated that each is like its own new Wild Area and, as such, will come with a host of new items, Pokémon Dens, and, of course, more Pokémon. Over 200 more Pokémon from previous generations will be making their return and debut in the Galar Region, including previous generations' starter and legendary Pokémon! In addition, many of these Pokémon will receive their own Gigantamax forms, and we got to see a sneak peek at some for Venasaur, Blastoise, Rillaboom, Cinderace, and Inteleon. Furthermore, there will be more Galarian form Pokémon making their debut as well.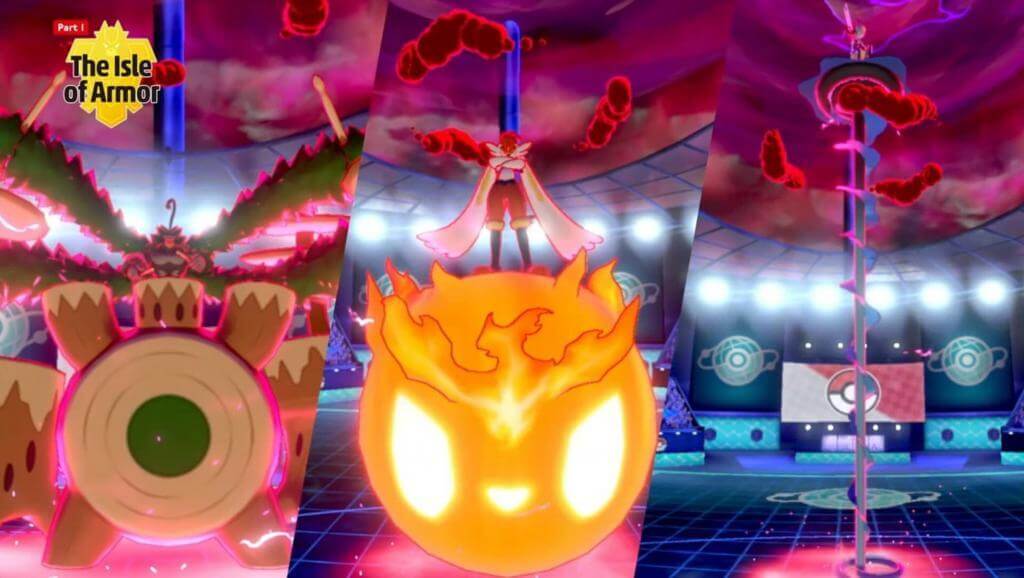 The first Pokémon Sword and Shield expansion, "The Isle of Armor," sets players on an island off the coast of the Galar Region. Here, they'll discover Pokémon from previous generations, some of which having new Galarian forms, and a Pokémon dojo run by Mustard, who was the mentor to (former) champion Leon. You'll train under Mustard and meet a new rival depending on which version of the game you're playing. Pokémon Sword players will be training with Poison-Type user Klara, while Pokémon Shield trainers will be fighting alongside Avery, who is a Psychic-Type trainer. These new characters are hard at work to someday have their own gym and stadium in the region. There's a new legendary Pokémon that is a central part of the story in the "Isle of Armor" expansion, and his name is Kubfu. This adorable Fighting-Type bear cub Pokémon will eventually evolve into Urshifu, which has two different forms in the form of styles. Single-Strike Style is a Fighting and Dark-Type, while Rapid-Strike Style is a Fighting and Water-Type. Each style of Urshifu also has a unique Gigantamax form, and G-Max moves to go along with it. 
The second piece of DLC sets players in the Crown Tundra, another unexplored area of the Galar Region. This area of towering wintery mountains will bring with it even more Pokémon that were previously unavailable in Pokémon Sword and Pokémon Shield. Players can team up via local or WiFi co-op to explore Pokémon dens, which were previously only glimpsed during Max Raid Battles. These co-op dens will give trainers the chance to encounter legendary Pokémon from previous games, much in the same way that Pokémon Omega Ruby and Alpha Sapphire did with Mirage Spots, or Pokémon Ultra Sun and Ultra Moon did with Ultra Wormholes. "The Crown Tundra's" story centers around Calyrex, a Psychic and Grass-Type Pokémon that presides over the tundra. Both expansions will bring with them more trainer customization options for clothing, accessories, and even your bike. New battles will also await those who complete the DLC, but Game Freak is remaining tight-lipped about what exactly they mean by that. However, they did say that the "Isle of Armor" and "Crown Tundra" areas will offer more than the Wild Area in the main game.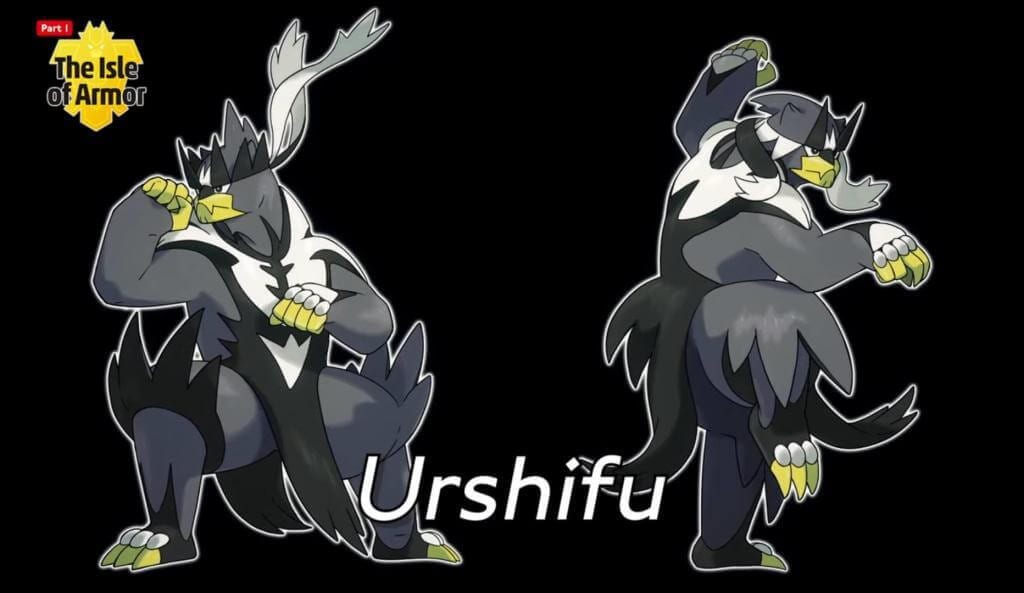 Players who don't purchase the paid DLC right away will still be able to trade for the newly-added Pokémon via a free update to the games. In addition to that, players who purchase the Pokémon Home service will also be able to bring over their Pokémon from their older games, as long as they appear in the updated Galar Region Pokédex. This service was announced to be launching next month. The Pokémon Sword and Shield Expansion Pass will run 29.99 USD each and is available for purchase on the Nintendo Switch eShop following a brief update. After updating your game, you can go to Wedghurst Station and encounter either Klara or Avery and catch a Galarian Slowpoke. One last bit is that, with a Wild Area News update today, trainers should be able to more easily find Pokémon dens with Gigantamax Coalossal, Lapras, Flapple, and Appletun Max Raids.
Are you excited about this new information? I, for one, am. Which Pokémon from previous generations are you most looking forward to seeing make their return? Let us know in the comments and stay tuned to Geeks + Gamers for more Pokémon content!