I've been a fan of Harley Quinn since her debut in the Batman: The Animated Series episode "Joker's Favor." There was a zaniness to the character that seemed to always set her apart from anyone else in the Batman pantheon, even her beloved Mister J. So when it was announced that Harley would be coming to the big screen via Oscar winner Margot Robbie in Suicide Squad after her live-action debut in the 2003 TV series Birds of Prey, I couldn't have been more excited. Sure, the result wasn't perfect, but Robbie was far and away the best part of the film, and I couldn't wait to see what she would bring to the first big-screen iteration of Birds of Prey. Additionally, the movie would allow various characters, from Renee Montoya (last played by Victoria Cartagena on Gotham) to Helena Bertinelli, to finally make the transition from TV to movies. Now, it's time to see whether Harley's emancipation from the Clown Prince of Crime paid off.
Birds of Prey and the Fantabulous Emancipation of One Harley Quinn opens with an animated sequence befitting our titular character's origins as we learn a little more about the former doctor's background, involving a deadbeat drunk of a father and a few nuns. From there, we see Harley's breakup with the Joker and how she initially uses it to her advantage, until she blows up Ace Chemicals. She has no idea she has just made herself a target, as down on her luck GCPD detective Renee Montoya (played by Rosie Perez) says. Our hyena-loving villain is forced to forego her beloved egg sandwich and figure out how to survive in Gotham City without Mr. J's protection. Threaded through Harley's quest for independence is Roman Sionis, aka Black Mask, and his search for the Bertinelli diamond-the key to the Bertinelli fortune, which ultimately pulls in the likes of Sionis's "little bird" and subsequent driver, Jurnee Smollett-Bell's Dinah Lance, aka the Black Canary; pickpocket Cassandra Cain (played by Ella Jay Basco); and Mary Elizabeth Winstead's Helena Bertinelli, the last surviving member of the Bertinelli crime family who has a vendetta against all the people who left her an orphan, including Sionis and his lackey, Victor Zsasz, played by Chris Messina.
As the title suggests, Birds of Prey and the Fantabulous Emancipation of One Harley Quinn had a lot of ground to cover, serving as both a continuation of Harley Quinn's story and an origin tale for one of Gotham City's greatest crime-fighting teams, bringing them to a wider audience. Overall, the film very much delivers on both of these promises, not only celebrating Harley Quinn in all of her zany glory but also giving longtime DC fans a look at many comic favorites. It's fantastic to finally get to have these characters receive their due on the big screen. While Birds of Prey occasionally addresses social issues – such as workplace inequality, particularly regarding Montoya – director Cathy Yan never lingers on these moments for too long, always cognizant that this movie needs to service a greater narrative of Gotham's underrated denizens and finally broaden the legendary city beyond the scope of the Dark Knight. This is something that, while commonplace in other recent adaptations such as Gotham or Batwoman, we've only gotten glimmers of in the cinema via Suicide Squad.  Hopefully, this will continue in various sequels in the future.
Throughout comic book movie history, several actors have come to define certain characters, whether it's Hugh Jackman as Wolverine, Patrick Stewart as Professor X, or Michael Keaton as Batman. With Birds of Prey, Margot Robbie – who is also a producer on this film – has once again proven that she belongs on that list, bringing Harley Quinn to vivid life and imbuing the performance with her own unique flair that made her roles in The Wolf of Wall Street and I, Tonya so indelible. With Birds of Prey rumored to be the first of what will be annual live-action appearances for the character, I can't wait to see where Harley goes in James Gunn's The Suicide Squad next year. Other performances of note are Jurnee Smollett-Bell as Dinah and Ewan McGregor as the dreaded Black Mask. Much like when Robbie first appeared onscreen as Harley in Suicide Squad, I paid special attention to Bell, as this was Black Canary's big-screen debut. Having watched other iterations of the character, I was intrigued to see how this performance turned out. I'm pleased to say that Bell is phenomenal in the role and creates a distinctive personality for Dinah that grounds some of Harley's antics, really making a case for a Harley and Dinah two-hander down the road. At the very least, should the rumored Black Canary spinoff film (something in which Smollett-Bell has expressed interest) come to fruition, Dinah Lance will make for a great lead character. As for Sionis, Ewan McGregor very nearly steals the show, even when he's in scenes with Robbie. At turns sadistic and comical, McGregor relishes the role and has a great dynamic with Chris Messina's Zsasz, even with what little time the latter has onscreen. Unfortunately, this brings me to my one of my few nitpicks about the film: the lack of development for both Zsasz and Huntress. Having watched these characters on Gotham and Arrow, respectively, I was hoping for more, even though both actors did an admirable job with what they were given. Mary Elizabeth Winstead, in particular, offers a fresh and oddly realistic interpretation of the Huntress, considering the character's circumstances. Also, Cassandra Cain's arc is a bit wonky here, and given the character's status in the comics as Batgirl and the cinematic potential, Cain needs to be more than the butt of the joke.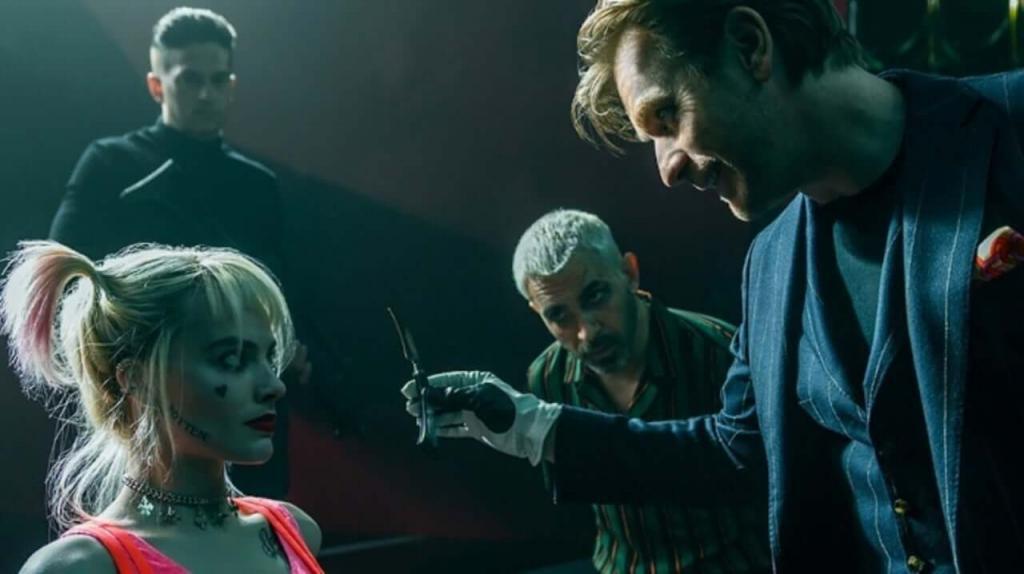 Despite these minor issues, writer Christina Hodson – who worked alongside Robbie to ensure that Harley's journey was seamless – imbued these Gotham City denizens with new cinematic life, giving every character a vibrancy and tongue-in-cheek mentality that Suicide Squad too often lacked. Between Birds of Prey and her work on Bumblebee, it's clear that Hodson is one to watch in the industry, and I can't wait to see what she will do next with Batgirl and the Flash. Birds of Prey is director Cathy Yan's first big-budget film, though you wouldn't know it by looking at it, as her deft hand is felt in each frame amid every action beat and character moment, proving that Margot Robbie has an eye for talent and is more than worthy of her multi-hyphenate status on this film. Frequent Guy Ritchie collaborator Daniel Pemberton enhances the onscreen antics with a fantastic and memorable score that heightens the excitement in the theater, every beat befitting Harley Quinn. I was a bit disappointed that he wasn't involved with The Gentleman, so it was great to hear his work throughout Birds of Prey. As much as I loved previous composers Benjamin Wallfisch, Rupert Gregson-Williams, Hans Zimmer, Junkie XL, and even Dany Elfman's work in the DCEU, I hope Pemberton follows Hodson's lead and becomes a regular behind-the-scenes collaborator in the DCEU.
With fantastic performances anchored by a superlative script by Christina Hodson and a score by Daniel Pemberton, Birds of Prey is exactly what Dr. Quinzel ordered. Harley Quinn has always been a special character to me, so it's nice that she's contributing to DC's upward trend. Here's to many more adventures with Harley Quinn and the Birds of Prey!