This year's Marvel Comic-Con panel was packed to the gills with exciting movie and TV news. The slate was laid out from May 2020 to November 2021, including the following titles: Black Widow, The Falcon and the Winter Soldier (Disney+ exclusive), The Eternals, Shang-Chi and the Legend of the Ten Rings, WandaVision (Disney+ exclusive), Doctor Strange in the Multiverse of Madness, Loki (Disney+ exclusive), What If…? (Disney+ exclusive), Hawkeye (Disney+ exclusive), Thor: Love and Thunder and Blade. Several projects were also confirmed by Marvel Studios head Kevin Feige, including Fantastic Four, Guardians of the Galaxy Volume 3, Black Panther 2, and Captain Marvel 2.
Virginia: There's a lot to process here. Some things that stick out to me: a lot of this content is exclusive to Disney's upcoming streaming service. I'm trying to avoid subscribing, but they're really making it tempting. Some of these projects (Guardians 3, Doctor Strange) interest me more than others (Thor: Love and Thunder, Captain Marvel 2), but I think it's fair to say there's something for everyone here.
Munir: I was actually going to subscribe to Disney+ just for The Simpsons because, aside from that, few things interested me (the Pixar Sparks Shorts, WDAS Shorts Circuit and The Mandalorian a little bit), but now, all these new series have spiked my interest in their streaming service. Also, when Agents of SHIELD first premiered and it was then followed by other TV series (Daredevil, Jessica Jones, etc.), Marvel always claimed that "everything is connected," but it was obvious from the start that Feige was not interested at all in relating his films to these series. Now, he has full control of the ones that are coming to Disney+, and you can now feel that everything will indeed be connected, with characters and storylines jumping from one medium to another. What do you think of that, Virginia?
V: I think you're right. The fact that the casts from the films will be reprising their roles is very encouraging on that front. I wasn't big on Agents of SHIELD, and its vague-at-best connections to the movies made it easy to ignore. As for the planned films, I think Black Widow is a good and obvious choice for a movie. I just wish they had given her one before Captain Marvel and before the events of Avengers: Endgame. How do you feel about the planned film, Munir?
M: I think now it's time to delve into each planned film, and TV series so let's begin.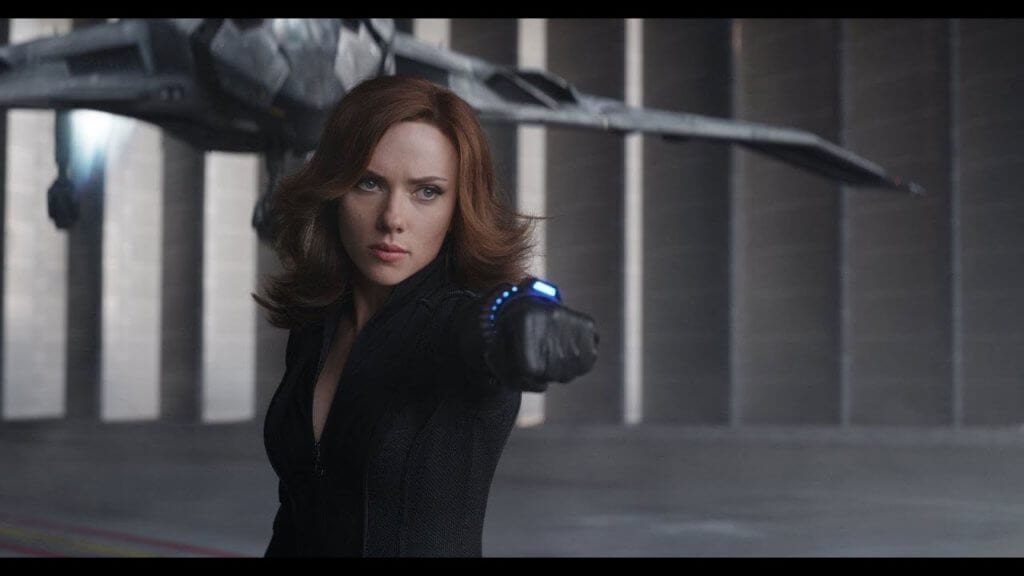 Black Widow
Release Date: May 1st, 2020
Directed by: Cate Shortland
Cast: Scarlett Johansson, David Harbour, Florence Pugh, O.T. Fagbenle, Rachel Weisz and Ray Winstone.
M: OK, so Black Widow debuted almost 10 years ago in Iron Man 2 and quickly became a fan-favorite, with fans petitioning for a solo film for years. Now, it's finally happening, and I'm delighted because she's one of my favorite characters in the MCU. However, as you say, I also wished this film had come sooner and also before her (SPOILERS) death in Avengers: Endgame. I think it's weird that Feige is starting a new phase with a prequel, but from what I've heard about the clips shown at Comic-Con, it looks really good. Also, I love spy thrillers, so this one is right up my alley, and the cast is excellent. What do you think about this film?
V: I'm definitely interested, and I want to see it. We agree in that she's also one of my favorite characters, and Scarlett Johansson has been fantastic in the role. I'm not sure why they seemed to think a BW movie would be a risk since they avoided it for so long. As you said, she's a very popular character in the movies. A film starring her also has the potential to be much lower-budget because it could be more grounded, without the need for aliens and special effects. Again as you mentioned, fans have been wanting her to have her own movie for years. I'm glad she'll get to shine, but it took too long, and I'm disappointed it's going to be a prequel.
M: Agreed. I think this delay had to do with Ike Perlmutter's interference (remember when there were no Black Widow toys when Age of Ultron debuted?) and his flawed thinking that audiences didn't want women or POC superheroes. I think that by the time Feige took control of Marvel Studios, Phase 3 was already full steam ahead, and he couldn't find a way to do this film sooner. However, as you said, it's disappointing that it's going to be a prequel. Do you think there's a possibility that Natasha will be resurrected somehow, or is she done in the current timeline?
V: It's always a possibility, but I think it would be the wrong move. I love her, but since she was sacrificed to the Soul Stone, I could only see them doing a time-travel situation like with Gamora and Loki. And why would they do that? Some characters who die need to stay there so that the stakes remain high. If death is an impermanent state, it doesn't really mean anything in the larger narrative. I'm glad we'll likely see Gamora again, but Nat and Tony need to stay where they are, in my opinion.
M: Agreed. I love her, but what you said is true. Another point of interest is that this film is going to be the second MCU film to be directed by a woman and the first where she's on her own (Captain Marvel was directed by Anna Boden and Ryan Fleck). I'm not familiar with Cate Shortland, but then again, I wasn't familiar with the Russo Brothers or James Gunn, and they made great films for the MCU. I also like the cast very much. What do you think about this?
V: I'm pleased with the cast. I also don't know about the director, but I have faith in Feige entrusting this story to her. I love Rachel Weisz and, of course, David Harbour. I've seen Ray Winstone in a few things, but I'm not familiar with the others. That being said, as with Shortland, I'm sure they were chosen for a good reason. I'm anticipating the film for sure.
M: Ditto. Now let's move on onto…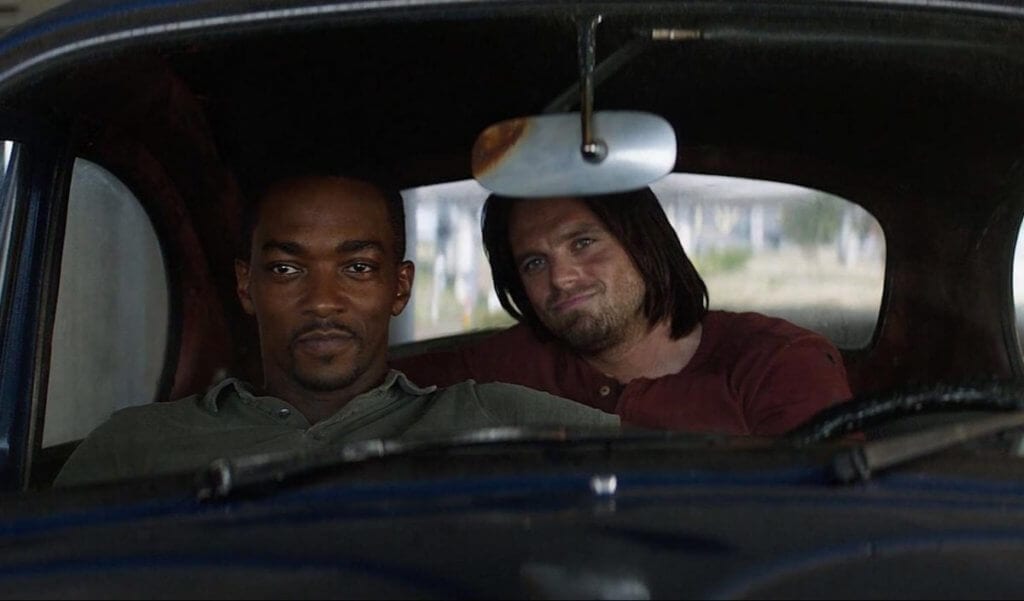 The Falcon and The Winter Soldier
Release Date: Fall 2020 on Disney+
Directed by: Kari Skogland
Starring: Anthony Mackie, Sebastian Stan, Daniel Brühl, and Emily VanCamp
M: This is going to be the first Marvel Studios TV series, and I'm excited about it. Mackie and Stan displayed great chemistry in Captain America: Civil War, and I'm curious to see how the Falcon is going to assume the Captain America mantle. Also, I'm excited to see Daniel Brühl return as Zemo. He was a great and effective villain, in my opinion. What do you think of this series?
V: I agree entirely. We've seen this cast in action, and they've all proven themselves. I'm still on the fence about subscribing to the service, but series like this one make it hard to resist. I wonder what exactly they'll do with the character of Zemo, but it's sure to be interesting.
M: At Comic-Con, he appeared wearing his signature purple mask, so I think they are bringing him back to his comic book roots. Also, since Emily VanCamp is reprising her role as Sharon Carter, do you think Martin Freeman could also appear as Everett Ross since he is the one that imprisoned him at the end of Civil War?
V: That was an excellent touch. And that would be really cool. Ross has been an enjoyable character, and I would like to see more of him. I've never been crazy about Sharon Carter, but I guess we'll see what they do with her.
M: Indeed. I hope she gets a worthy arc in the series. It's also worth noting that the whole series will be directed by a woman, Kari Skogland which shows how much Marvel Studios is now committing to more diversity both in front and behind the camera.
Now it's time to talk about: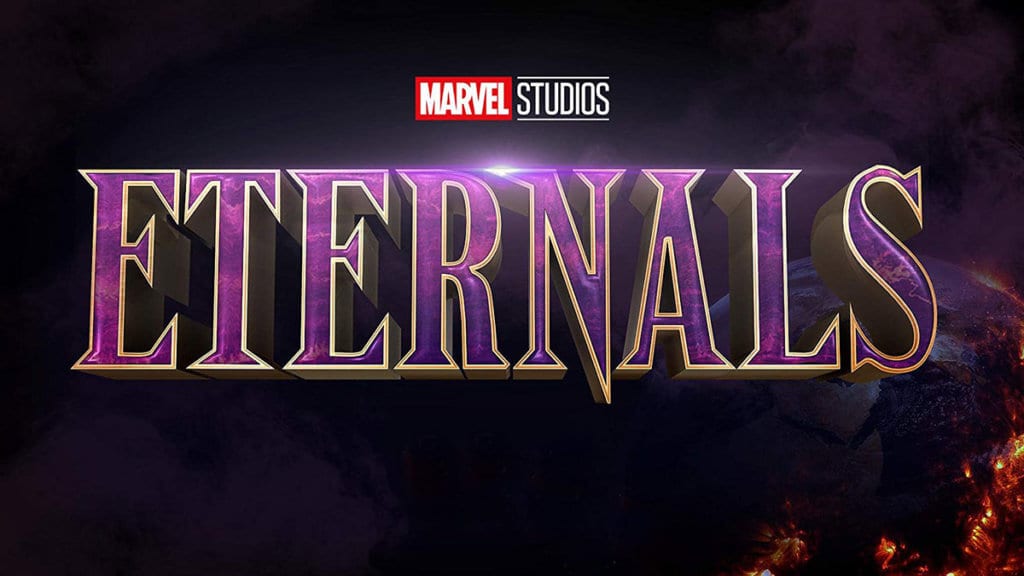 The Eternals
Release Date: November 6, 2020
Directed by: Chloé Zhao
Starring: Richard Madden, Kumail Nanjiani, Salma Hayek, Brian Tyree Henry, Lauren Ridloff, Don Lee, Lia McHugh, and Angelina Jolie.
M: This is the project I'm most excited about for next year. It not only introduces whole new characters to the MCU but the cast is absolutely amazing. What do you think of Eternals, Virginia?
V: I love Richard Madden and Salma Hayek. Madden has been exceptional in Game of Thrones and Cinderella. Angelina Jolie has proven she can turn in great performances, so I'm hopeful for this one. I don't know a lot about the others, but I'm definitely interested. I'm unfamiliar with the characters, which makes it that much more intriguing.
M: I'm unfamiliar with The Eternals too, but then again, I was also unfamiliar with the Guardians of the Galaxy, and now they are very popular characters. What I like is that the cast is really diverse. I especially like the casting of Hayek because it is the first time a Latinx actor will have a starring role in an MCU film, and Lauren Ridloff because she's going to be the first disabled actor to have a starring role in this mega-franchise. I've been a fan of Madden since Game of Thrones, and I love Nanjiani in Silicon Valley and Henry in Atlanta and Spider-Man: Into the Spider-Verse. Also, Zhao is going to be the first woman of color to direct a Marvel film. I just realized that all Marvel projects from next year are going to be helmed by women, and I believe that is a step in the right direction. Do you want to add anything else about The Eternals?
V: I believe that about sums it up. I confess, I forgot that Henry was in Into the Spider-Verse, which I thought was a spectacular film.
M: OK, let's move on to 2021, beginning with: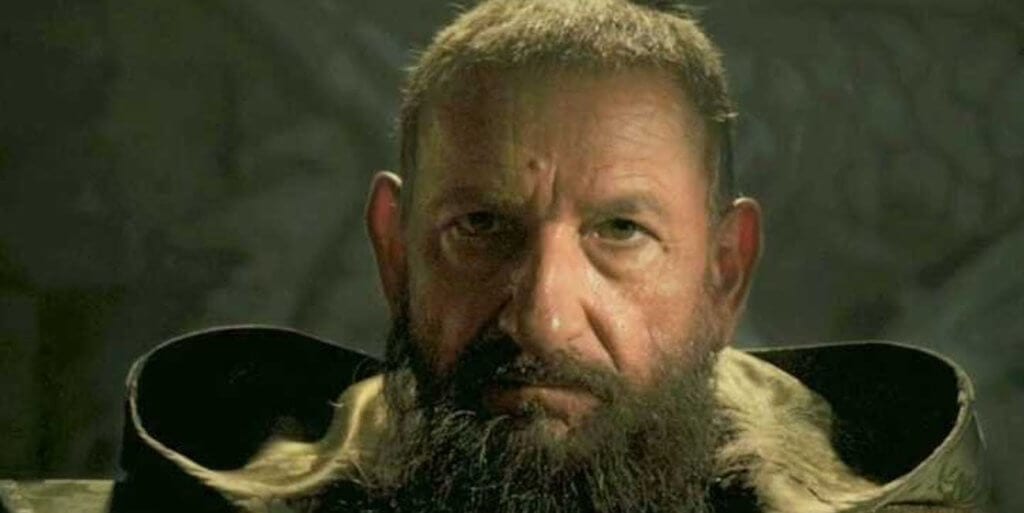 Shang-Chi and the Legend of the Ten Rings
Release Date: February 12, 2021.
Directed by: Destin Daniel Cretton
Starring: Simu Liu, Tony Leung, and Awkwafina.
M: This is another exciting project that will introduce a new character to the MCU, and the first Asian hero at that. I'm really intrigued about this film because it will finally present us the real Mandarin. I'm not crazy about the twist they pulled in Iron Man 3, so I'm eager to see what Leung (who is a great actor) does with the part. I also love Awkwafina, and I'm glad she's going to be a part of this film.
V: I'm indifferent on the whole Mandarin thing in Iron Man 3. I like Ben Kingsley as an actor, and I thought he was first menacing and then funny. But it is probably for the best that they're giving the character a serious go in terms of the fan backlash and sensitivity.
M: I didn't hate it, and as you say, Ben Kingsley was great in the role. I think what irked me more was not that twist but Killian's claim that he was the Mandarin. I didn't like that character.
V: We definitely agree there. He was boring and felt like a retread of better characters and actors that we'd seen before.
M: Anyway, I think Shang-Chi has great potential, and I hope the Mandarin is a good villain. Anything else you want to add?
V: I don't know much about the characters, so for me, that's it.
M: Now let's talk about: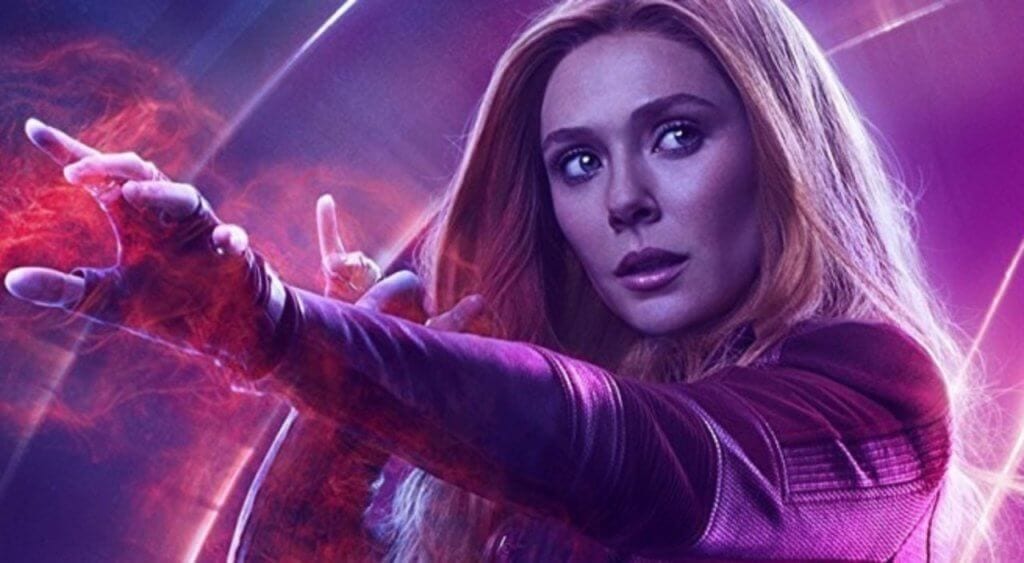 WandaVision
Release Date: Spring 2021 on Disney+
Directed by: Jac Schaeffer
Starring: Elizabeth Olsen, Paul Bettany, and Teyonah Parris
M: Scarlet Witch quickly became one of my favorite characters, so it's always good to see more of her. I don't know how are they going to bring Vision back to life since this series takes place after the events of Endgame, but we'll have to wait and see. I'm also intrigued about Parris' addition as an adult Monica Rambeau, who we met as a child in Captain Marvel. What do you think of this series, Virginia?
V: Do you think this could be another prequel? Either way, it's sure to be interesting. I would be OK with seeing Monica again, I just hope she proves to be a more interesting character than her mother or Carol Danvers have been thus far.
M: It's not a prequel. Feige confirmed at Comic-Con that the series will take place after Endgame. I'm also intrigued to see Rambeau. I liked both Maria and Carol in Captain Marvel, and I hope Monica is a worthy addition because she will take the Captain Marvel mantle eventually (at least if they are following the comics).
V: Well, that's certainly interesting. I thought Maria was likable in Captain Marvel, and in their scenes, Lynch acted circles around Larson in my opinion. They just weren't fleshed out throughout the film, and even their friendship feels shrouded in mystery. I would be fine with Monica taking the CM title, personally. I don't feel emotionally invested in Carol, so it could be refreshing to see a new take.
M: Let's see what they do with Carol in Captain Marvel 2; maybe she will be better developed than in the first film. One exciting thing about this series is that it will directly lead to Doctor Strange in the Multiverse of Madness. This will be the first time that a series and a film are truly connected. What do you think about that?
V: That's awesome. I really enjoyed the first Doctor Strange, and I'm interested to see his story intertwine with that of Scarlet Witch and Vision.
M: Moving on to:
Loki
Release Date: Spring 2021 on Disney+
Showrunner: Michael Waldron
Starring: Tom Hiddleston
M: After the "no resurrections this time" line that Thanos says when he kills Loki in Infinity War, I was really hoping he would stay dead because, even though I like him, I thought that his arc was over. The good news is that Infinity War Loki is dead, but Feige and co. have made the smart decision to follow the post-Avengers Loki, who hadn't had any character growth, and that makes this series intriguing, at least.
V: I have the most mixed feelings on Loki out of the announced TV series. Frankly, I think he's an overrated character. Yes, he's entertaining, but I feel that people have over-hyped him. People act like he's the only good Marvel villain, whereas I don't even think he's the best. That being said, I don't hate him, and I'd like to see the series.
M: Let's take a look at the second Marvel film of that year with: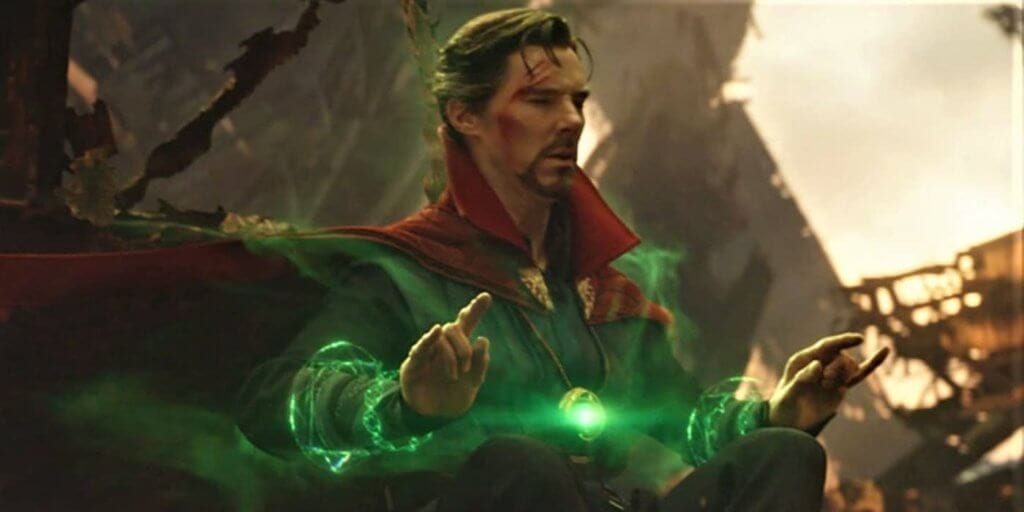 Doctor Strange in the Multiverse of Madness
Release Date: May 7, 2021
Directed by: Scott Derrickson
Starring: Benedict Cumberbatch and Elizabeth Olsen
M: The title alone is making this Doctor Strange sequel one of my most anticipated Marvel films ever. I like the first one, but I don't love it since I think Strange's arc is similar to Tony's in Iron Man. Still, I think it has a great cast and very cool visuals. This one promises to be even more bonkers, and I'm also excited by what Derrickson said: that it was going to be the first scary MCU movie. What are your thoughts on this one?
V: I really like Doctor Strange. It's my husband's favorite Marvel movie, and I love certain scenes like the Ancient One's farewell and Stephen trying to find Kamar-Taj for help. I agree that they both start out as rash narcissists, and actually, several Marvel protagonists do. However, while Tony has to make right the wrongs he has been doing as an arms dealer, Strange finds out that the universe is bigger than he thought. He has to become a defender of the Time Stone and outsmart Dormammu to save the world he loves. I can definitely see similarities, but I think they're different enough.
M: Curiously, the only other cast member announced was Elizabeth Olsen, who will reprise her role as Scarlet Witch. As we stated earlier, this film will happen after the events of her own series, WandaVision, and the word Multiverse implies that we are going to see a lot of weird and fantastic stuff. Also, I think it's safe to assume that Benedict Wong, Chiwetel Ejiofor, and maybe Rachel McAdams are also joining the film. I'm intrigued to see if Ejiofor is going to be the main antagonist, as that was teased at the end of the first film. Any thoughts on that?
V: That would be awesome. He definitely has the presence to pose a threat, and I liked him in the first film. I liked that Strange was willing to change and adapt, but Mordo was adamant and firm in his beliefs. I would love to see him and the others return.
Let's move on to: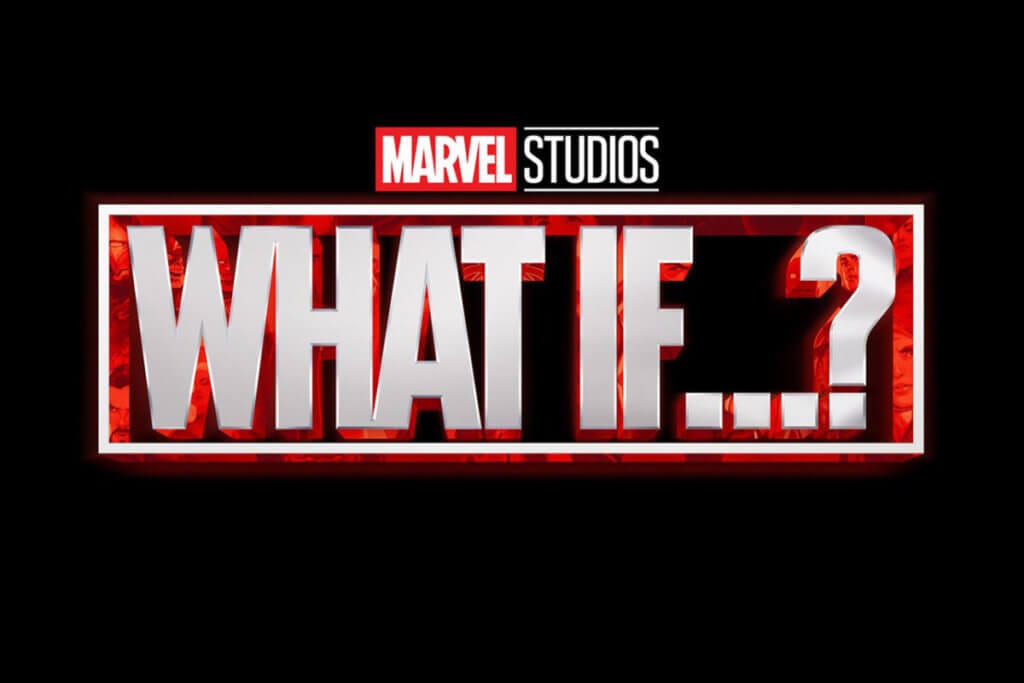 What If…?
Release Date: Summer 2021 on Disney+
Starring: Jeffrey Wright and many Marvel actors
M: This is actually the series I'm most excited about. It's going to be the MCU's first animated series, and the premise sounds fantastic. It's not going to mess up the continuity, but it's going to be interesting to see what would've have happened if certain things had been done differently. Also, I think the animation medium is perfectly suited for these kinds of stories, and the fact that most Marvel actors are reprising their roles is an added bonus. Lastly, I think Jeffrey Wright being the Watcher/Narrator adds value to the whole thing. He's a fantastic actor (love him in Westworld), and he has a great voice. What do you think of this series?
V: I agree, Wright is fantastic in Westworld. I've also enjoyed him in Boardwalk Empire and the James Bond films. I love the medium of animation because anything is possible, and it can be so fluid and beautiful. It is an exciting premise as again, they could go anywhere with it.
The last series announced was: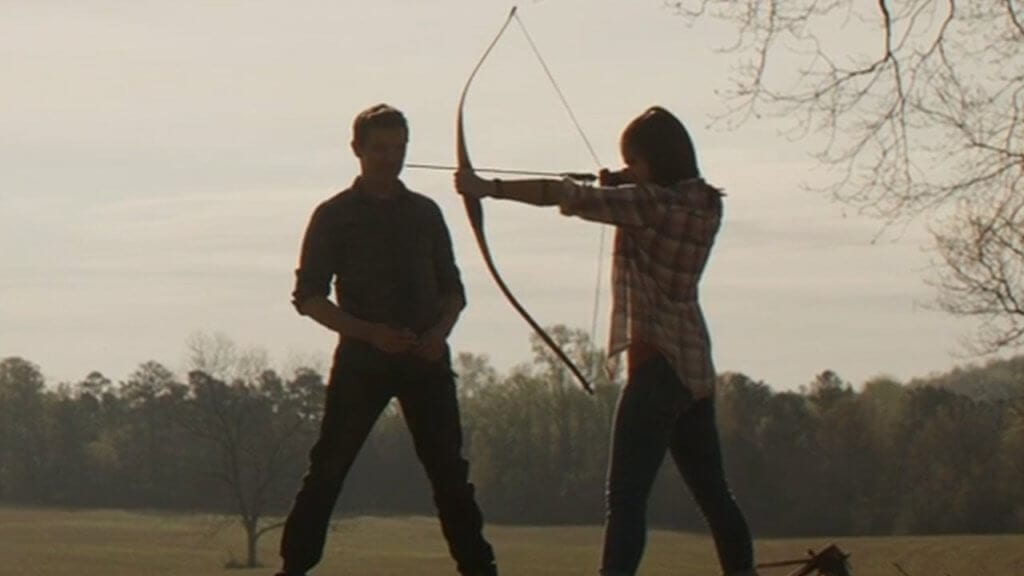 Hawkeye
Release Date: Fall 2021 on Disney+
Starring: Jeremy Renner
M: This one I'm not as excited about as the others. I like Hawkeye, but he is my least favorite Avenger (out of the original six), but I think this series could flesh out his character. And I'm intrigued that they are introducing Kate Bishop, who, in the comics, takes the Hawkeye mantle. What's your opinion on it?
V: This one interests me more than Loki, maybe the same amount as WandaVision and less than The Falcon and the Winter Soldier. I agree that, while I like Hawkeye, he's my least favorite of the primary six. But, like you said, starring in this series may shed more light on his character.
The next film announced was: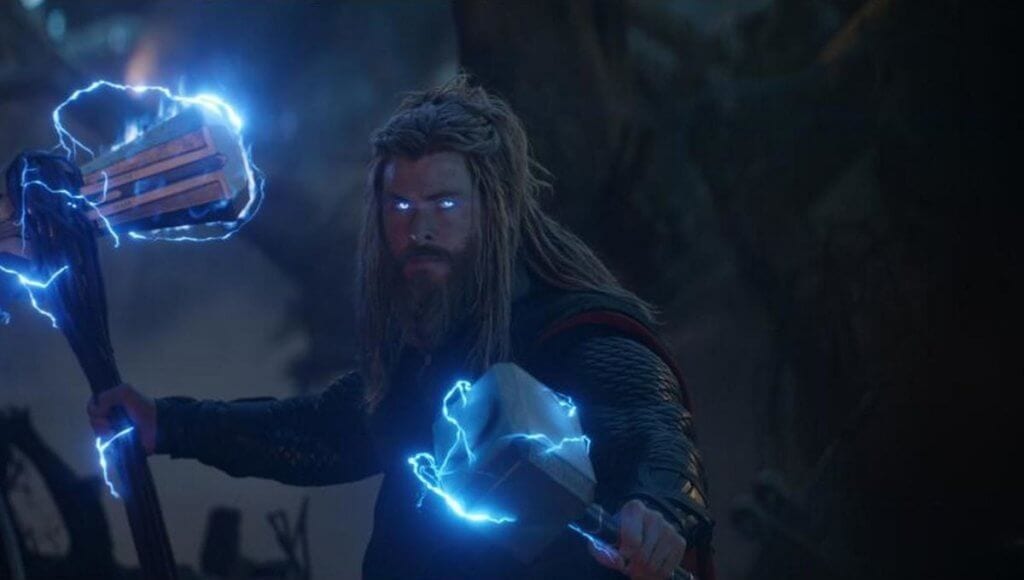 Thor: Love and Thunder
Release Date: November 5, 2021.
Directed by: Taika Waititi
Starring: Chris Hemsworth, Tessa Thompson, and Natalie Portman
M: This is one of my most anticipated films. I really like what Waititi did with Ragnarok, and Hemsworth and Thompson were great as Thor and Valkyrie, respectively. Portman's Jane Foster has always been a weak link in the franchise, but I'm excited as to what Waititi is going to do with the character, and the fact that she's going to be the female Thor (just like the comics) was a huge (and pleasant) surprise. We may finally have the Jane Foster we have hoped to see for so long. What do you think of it?
V: Personally, I was very disappointed with Thor: Ragnarok, especially after all the great things I was hearing about it. This film inserts jokes into every serious moment and sacrifices plot and character for improv comedy. I love comedy, but the Ant-Man and Guardians films are more to my liking in this area. I also found Valkyrie unlikable and self-interested. However, I was still cautiously optimistic for the next installment until now. Thor is a name, not a title. I'm not interested in seeing Jane (a character I don't like) become Thor and take even more of the character's respect and identity away. I don't want to harp too much, but I'm really disheartened with regards to this project.
And last but not least: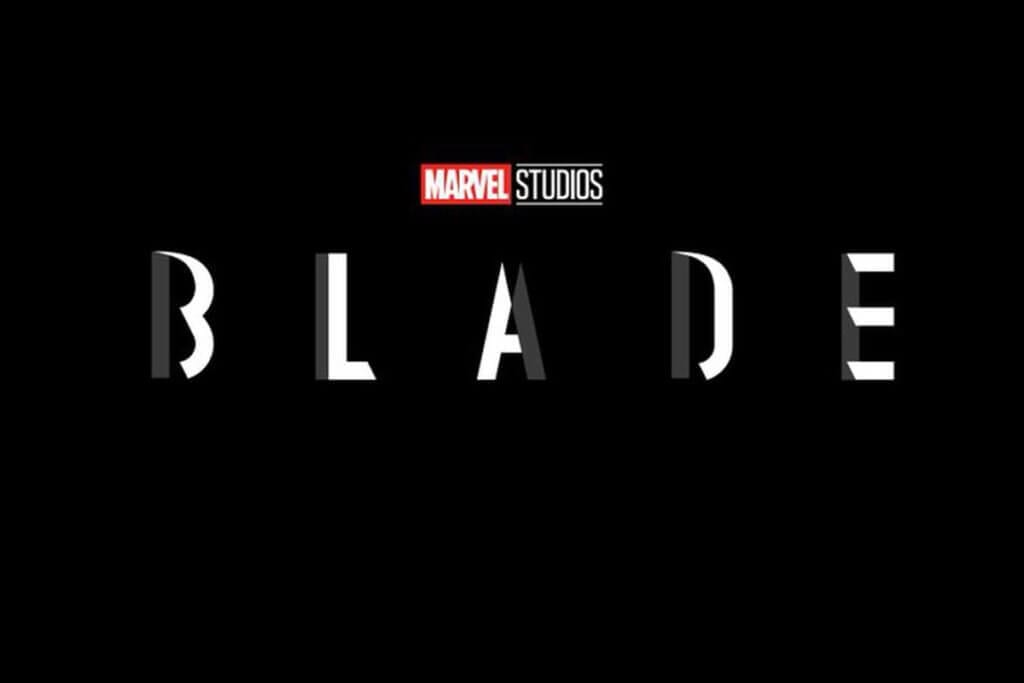 Blade
Release Date: TBA
Starring: Mahershala Ali
M: This was the BIG surprise of the night, and nobody expected it. We've all have heard rumors and news about the films and TV series that Marvel Studios were developing, and for the most part, there were no surprises. But this announcement proves that Feige knows how to keep a secret and how to deliver big news. There are not really many details about this film, but the fact that Ali is going to be the title character automatically makes this project very exciting. What do you think of this?
V: Mahershala Ali is an extremely talented performer, and he was also in Into the Spider-Verse. I find vampires endlessly fascinating (at least when they don't sparkle). We don't know a lot about this film, but I'm interested for sure.
M: That's it for now. Marvel certainly delivered the goods at Comic-Con, and one thing is certain: they are going to continue to rule Hollywood for years to come. What do you think of Phase 4? Let us know in the comments and be on the lookout for more MCU news once D23 begins at the end of next month.