The Sean Daniel Company has been known to take on several book-to-screen adaptations, most notably being one of the original production companies behind The Expanse. This was a big concern with me when it came to The Witcher, as, while I love the Expanse books, I eventually turned off the show, the adaptation falling short of the excellent source material. So too was the case with the Sean Daniel Company's adaptation of The Witcher books from author Andrzej Sapkowski, the difference here being the IP was rising in prominence thanks to the video game Witcher III: Wild Hunt from CD Projekt Red. While I didn't play the games, the more I heard about the series, the more intrigued I was for the adaptation, particularly when it came to Henry Cavill's casting as the titular "White Wolf." He has yet to receive his due as Superman, so I was excited to see him front and center in a new genre piece. With all this in mind, I picked up a copy of The Last Wish – the first collection of The Witcher stories – and felt ready to go for the new Netflix series.
The Witcher opens on a tranquil scene by a lake, only for it to be disrupted by Henry Cavill's Geralt of Rivia fighting off a Kikimora that was, for me, almost reminiscent of a classical sword and sorcery cover. From there, he goes to Blaviken, and two essential things are established. Using show-don't-tell rather than the reverse, the series quickly shows why people hate our titular character, that he is good with kids, and that he is adept with magic. As Geralt deals with the townsfolk, we get a look at Ciri, the princess of Cintra, who, after an attack on her kingdom, is sent to find Geralt. The Witcher is her destiny – something we later learn is due to the Law of Surprise. The Law of surprise allows someone to claim something that they don't know they have. While this may seem like a deus ex machina at first, it works in the long run and gives some of the story points a more dramatic flair once we understand the implications. The season culminated in the battle between Nilfgaard and Cintra as we see through several different perspectives throughout the season thanks to various time jumps expertly woven into the series. As a result, we get the battle from multiple perspectives: one that emphasizes a gritty aspect (with some of the best on-screen swordplay I've seen in a while) early on in the season, while the other, at least in my opinion, gives it more of a sword-and-sorcery bend. In addition, we get to see Geralt and Ciri finally coming together.
Despite the popularity of the video game, everyone from Henry Cavill to creator Lauren Schmidt Hissrich has made it clear that the show is focusing on adapting the books rather than the game, so it stands to reason that The Witcher does feel like an eight-hour novel with three tight POV characters: Geralt, Yennefer, and Ciri. I was curious to see how Hissrich would make it all fit together, so I'm pleased with the result, and this will be a relief to fans of Geralt's literary origins. That said, I'm about to say something unpopular: Initially, I didn't like the series' first few episodes. Despite a cool opening scene and a very catchy song from Jaskier in the second episode, the early three hours were a bit boring to me. This was very much a meat and potatoes epic fantasy story, and I had been hoping for more from these first few episodes (having read things like Brent Weeks' Way of Shadows, Raymond E Feist's Riftwar Saga, and, of particular note concerning Geralt, Robert E. Howard's Conan the Barbarian with a dash of Forgotten Realms' Erevis Cale). Don't get me wrong; I really liked Yennefer's storyline in episodes 2 and 3 ("Four Marks" and "Betrayer's Moon," respectively) and her need to look like everybody else. Yet, all too often, it played like a mini Harry Potter movie and even brought to mind a few scenes from the 2004 Earthsea miniseries. Despite this, I was pleased that the story finally gets going after that.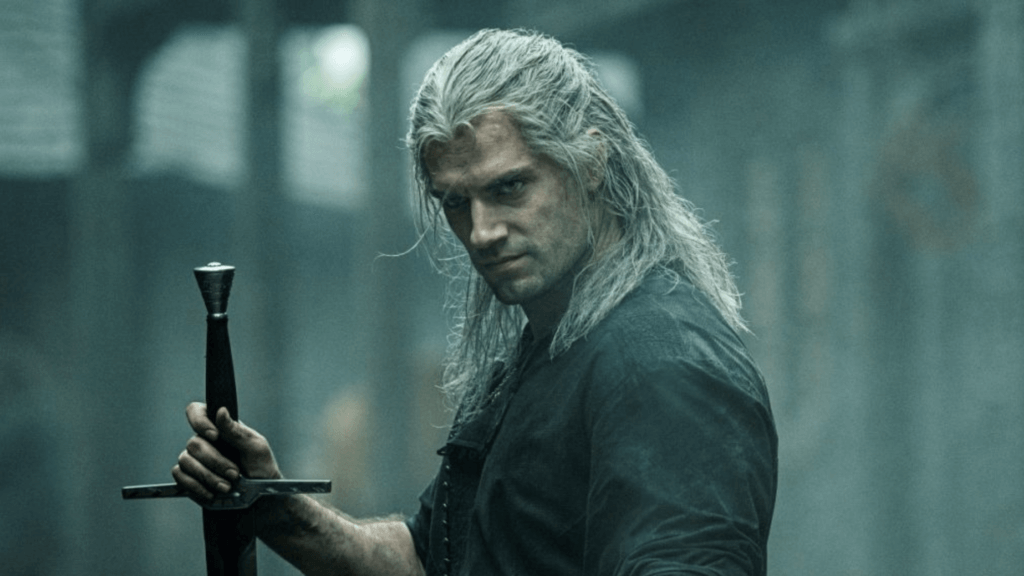 While The Witcher still plays like a traditional fantasy with tales of Djinns ("Bottled Appetites") and dragons ("Rare Species"), we get an interesting take on two of our three main characters. Unfortunately, while Freya Allen did a great job with Ciri, I feel her role was a weak link, often feeling like little more than a MacGuffin. That aside, we have the archetypical reluctant hero in Geralt. He tries to do the right thing as the show goes along, even when he knows it is going to complicate his life. This kind of protagonist was a welcome respite from the ever morally challenged characters from Game of Thrones (save for Jon Snow and Ned Stark). Cavill does a fantastic job with the character, showcasing why he is far more than just the Man of Steel as he captures the weariness and occasional dry humor of the Butcher of Blaviken. As for Yennefer, Anya Chalotra steals every scene that she's in and works excellently opposite Cavill as both characters struggle to deal with the lives they've chosen. Yennefer becomes increasingly disillusioned with her lifestyle and longs to be needed and valued by someone in a way that doesn't require her to cast a spell. When it's at its best, the fantasy genre can speak to people on deep levels, and that is especially true with not only Yennefer herself but also the Geralt and Yennefer relationship, which is, at times, uncomfortably relatable in some ways yet riveting.
"Every time I'm with you, I say more in five minutes than I do in weeks…".
To tell these kinds of universal stories in a fantasy vernacular is every fantasist's goal. Hissrich and the rest of the team should be incredibly proud of what they have created here. Despite a rough first few episodes, The Witcher has proven to be one of the great modern-day fantasy epics and ensures that Netflix will have their own Fantasy IP when the likes of Wheel of Time and Lord of the Rings debut on Amazon Prime.